Trevor and I along with my parents, my sister, brother-in-law, and the girls went to the Pumpkin Patch this past Sunday. We had a good time but it was so hot compared to what I thought it was going to be. Most of us had on long sleeves and pants and we were dying. The girls had such a good time. Maci and Madison loved picking out their pumpkins and riding the train. Madison actually went back the next day with all the first graders. We didn't do the jumping things just because the lines were so incredibly long and we had already been there for like 3 hours.
We went to church Sunday morning and then met at my parents to ride with them. When we first got there we had a small picnic with the whole family making sandwiches and all of that.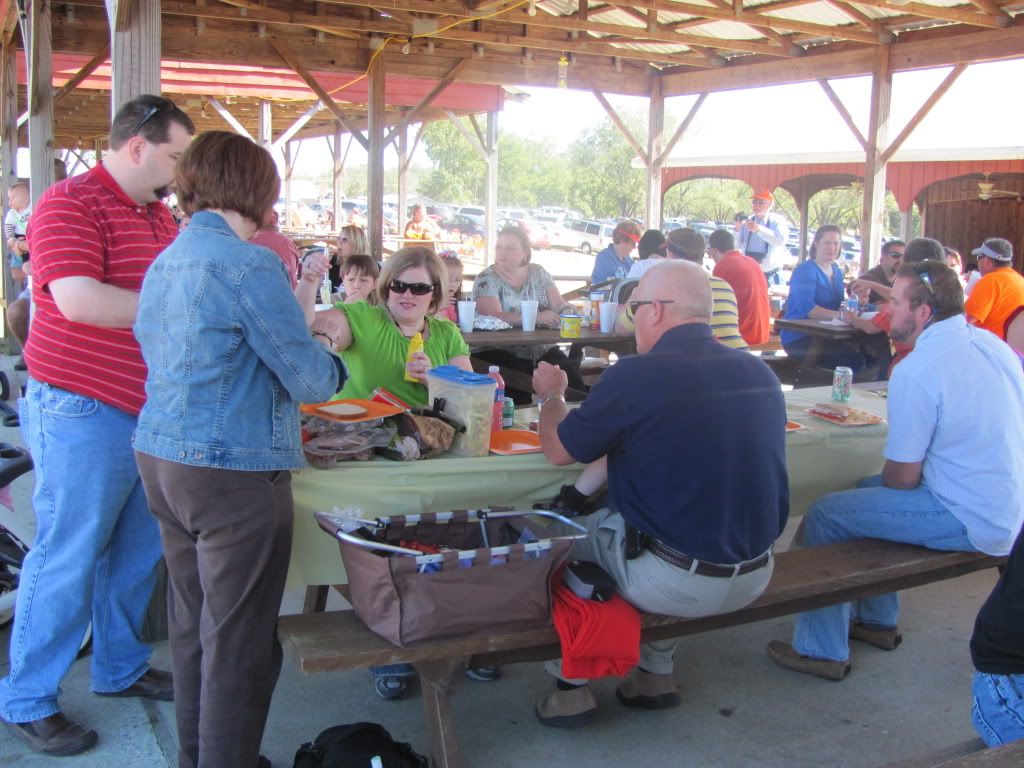 Then it was off to craziness with the girls. We got on the hay ride first to pick out a pumpkin.
Madison had the hardest time doing that because there was so many she didn't want to miss a good one by picking out one too early. Maci on the other hand kept trying to pick up pumpkins that were too big for her and would say, "uhh, so heavy". It was so cute.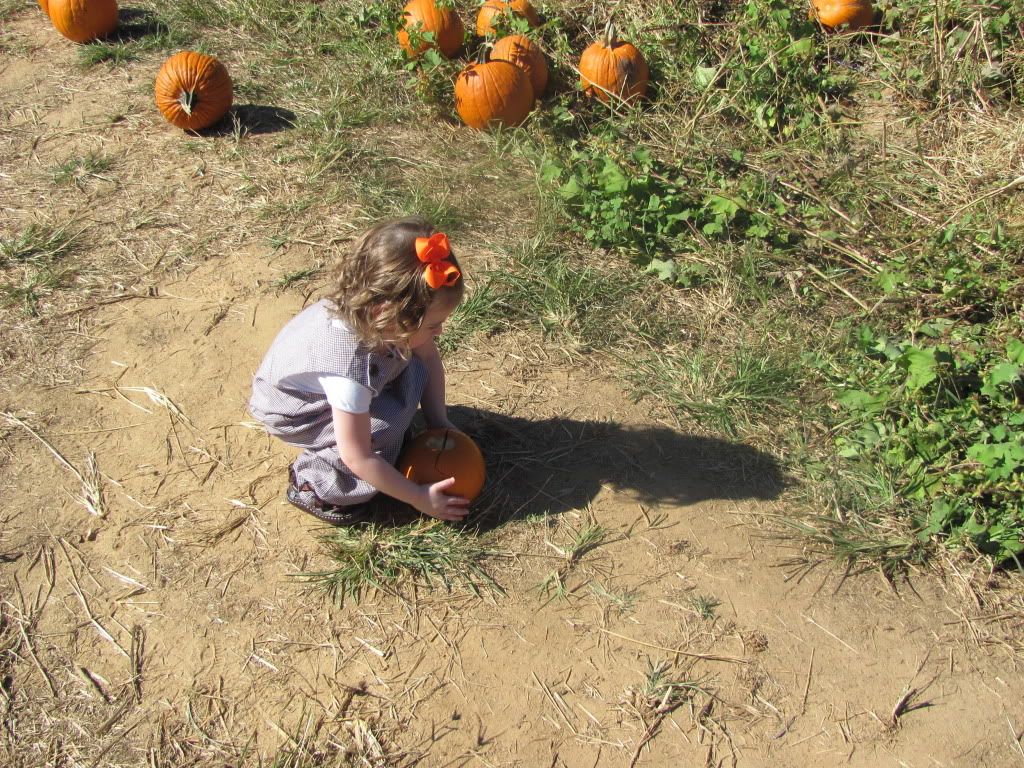 After the hay ride we watched them ride the train and played in the sunflowers and of course couldn't leave without a little cotton candy.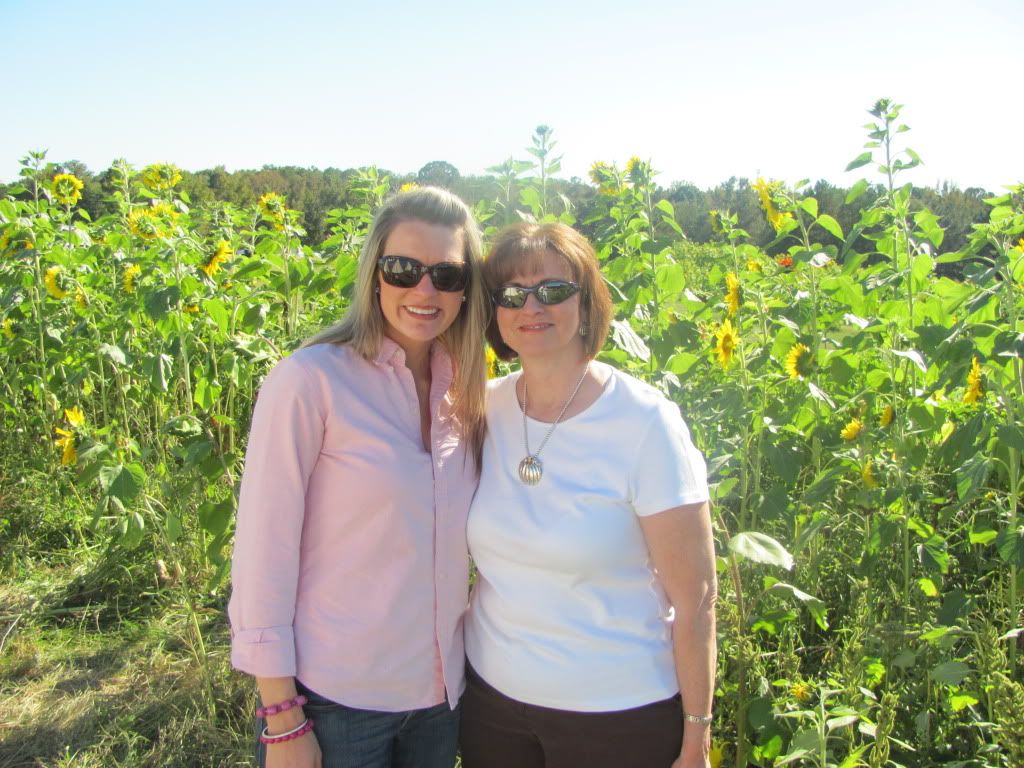 There was a helicopter there that you could pay to ride and Maci really liked watching it.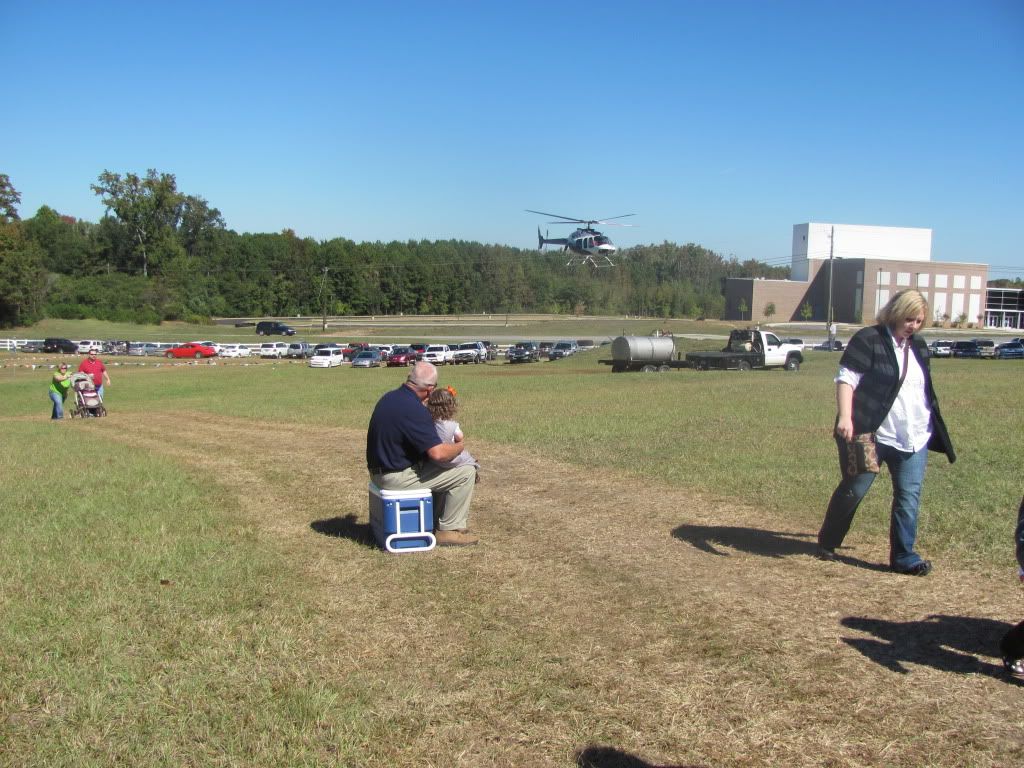 My sister and the kids stayed a little longer than us to let them play a little more but we were tired along with my parents so we left. All in all it turned out pretty good.