On Thurday night my wonderful husband took me to one of our favorite places to eat, The Melting Pot. It is so yummy. We had a good night just spending time with each other.
Then Friday I studied all morning then went shopping at the Summit for a while. Trevor gave me money and told me not to come home until it was all gone. He knows I don't buy a lot for myself so he does this every now and then. He is the best.
On Saturday I studied until half time of the Auburn game then Trevor and I got ready and went to our friends Jason and Lindsey's house. We cooked out over there and watched the rest of the Auburn game and the Bama game. Towards the end of the night Sara Bentlee fell asleep on Trevor and he about went to sleep with her.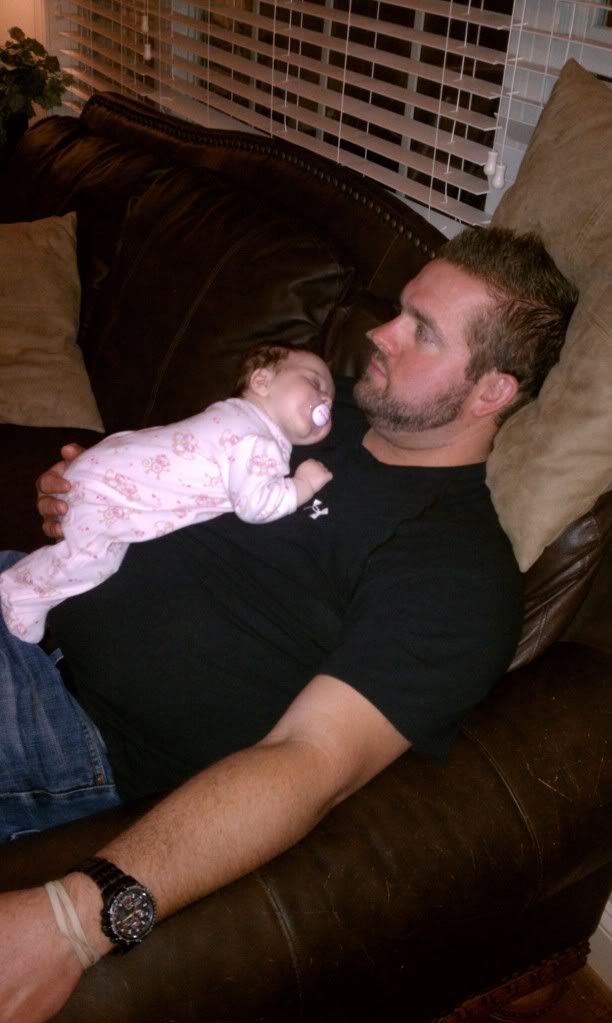 They have three great kids Aniston who is 3 years old, Griffin who is 2 years old, and the most recent addition Sara Bentlee.
We never get to hang out with them so it was nice to get to see them