On Friday I studied all day during the day and cleaned some. That night Trevor and I just cooked at the house and hung out and watched TV. It was nice not to do anything for a change.
On Saturday I studied during the morning while Trevor played tennis with Jason. As you can see I study best in the morning when it is quiet and I am the only one in the house, except Stanford of course. Saturday afternoon Trevor went to Devin's to watch the Auburn game while I ran some errands and then met him over there with Maci. We watched her last night for my sister. While we were at Devin's house the guys were shooting his new bow when my husband and his brother injured themselves the same way as each other. Brothers!!! Trevor had just told his brother not to lock out his arm when he was shooting and he wouldn't hurt himself, then Trevor did the same exact thing but worse. I guess he just couldn't let his brother be in pain alone. Ha!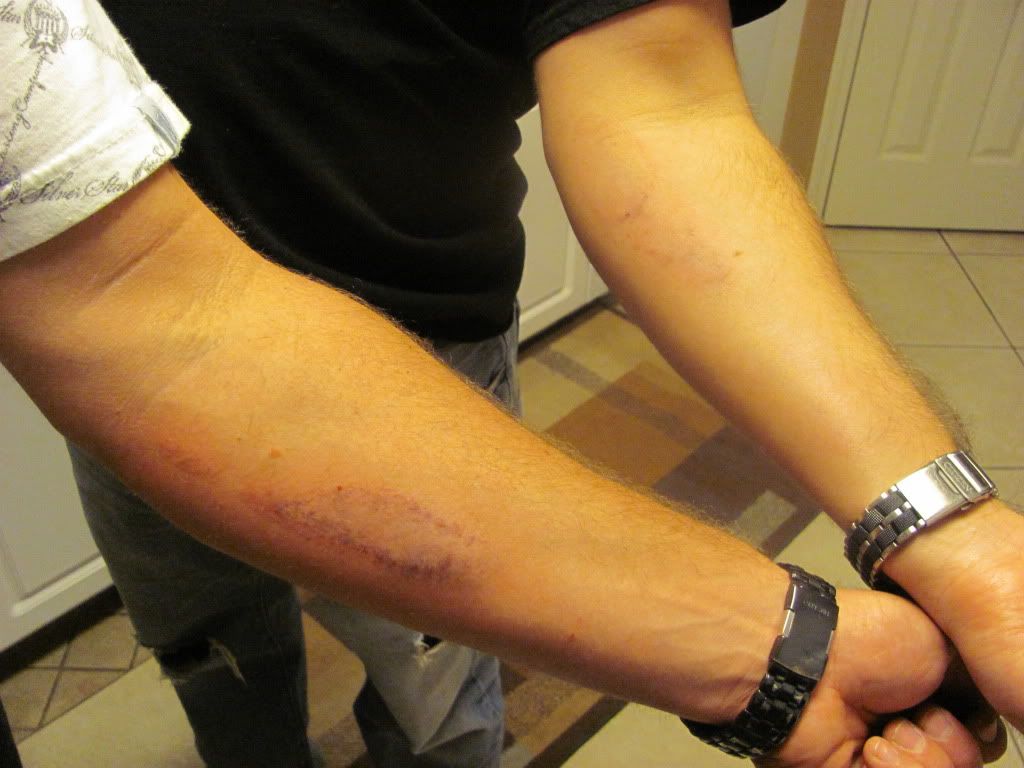 After we left Devin's we all went over to my friends Lindsey and Jason's again for the Alabama game. I was able to watch a little of the game because Maci had a play friend, Griffin. They are in the same class at school. They just played their little hearts out on the swing set then a little on the power wheels tractor. After a while they were pooped and came inside to the playroom.

Sorry it is so blurry but it is so cute, I had to put it up. The whole time she was riding it her mouth was wide open. She isn't that good at the whole steering thing though. She kept running into the fence.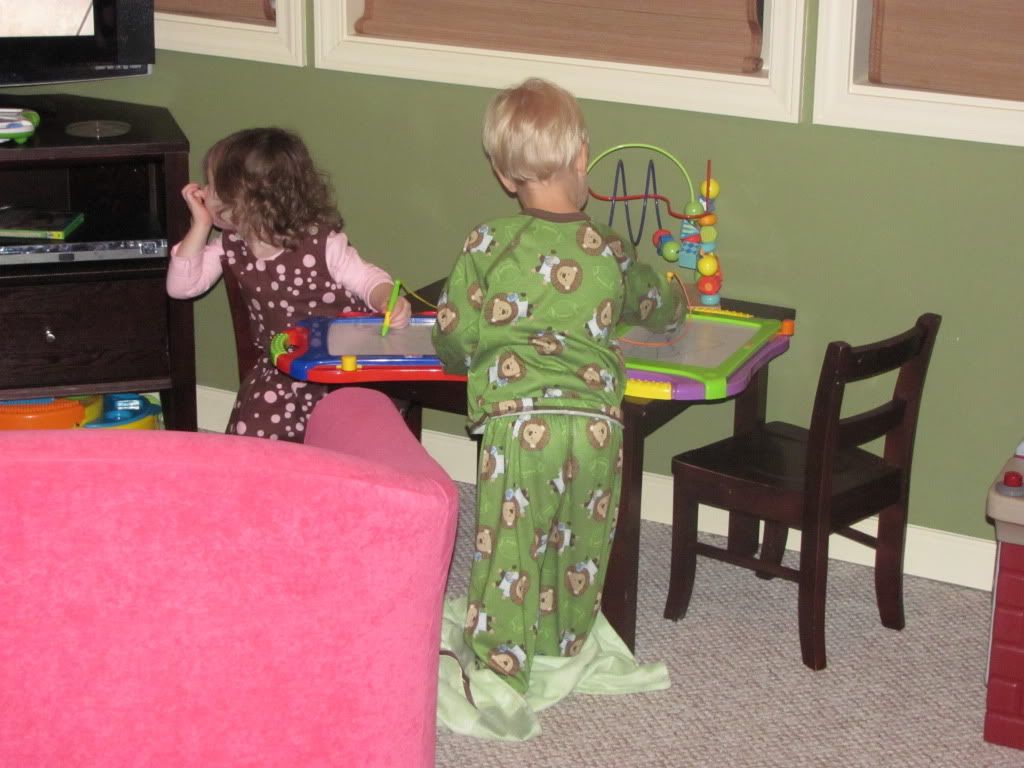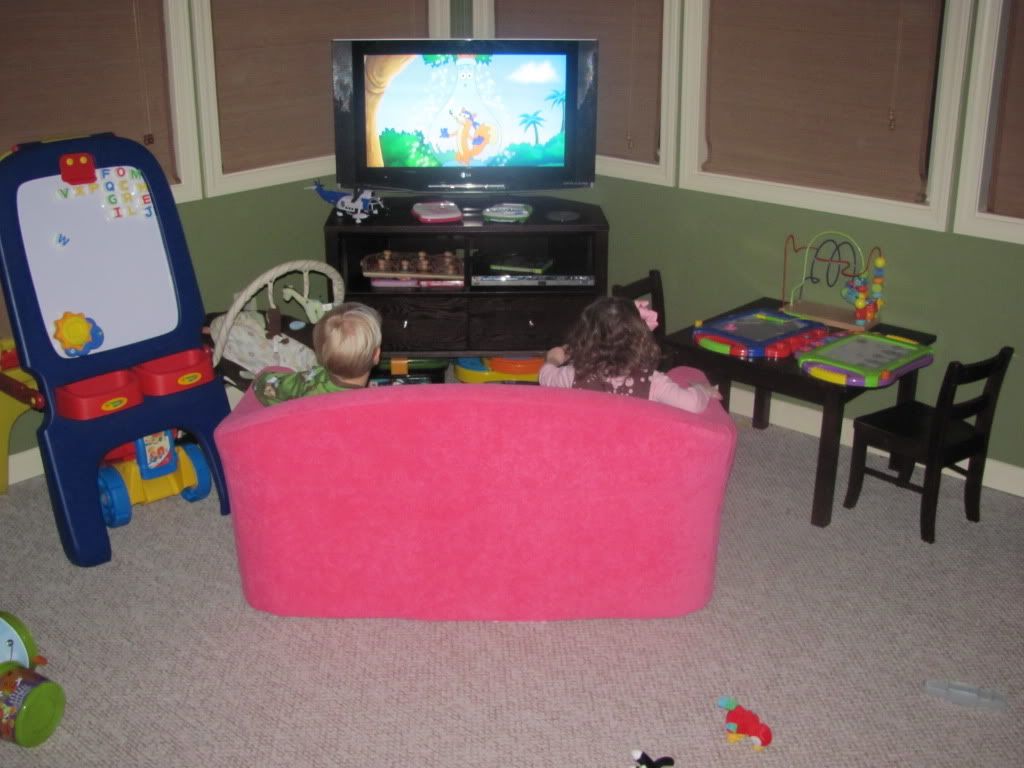 We are going to have to work on Trevor a little bit. He is going to be a very over protective dad. It is already coming out. He watched them play outside a while in the fenced in backyard and then came inside and said, "okay it's your turn to go out there and watch them". I had to inform him that you don't have to watch them every two seconds they are fine. Then even when she came inside to the playroom he kept saying where is she can you see her from where you are sitting. I just had to laugh a little. She isn't a baby that gets into everything anymore. I love him for it though. He also informed me that he would like when we have a baby for it to come out 2 and just skip all of the earlier things. Because he wanted them to come out ready to play with him. He is going to be a great dad one day. Just not anytime soon.

I hope everyone had a good weekend!!