A week ago Friday our doctors office moved into a new building. It is so nice, but I hate moving. We are enjoying the new space but just trying to figure out where we put everything. We have more storage space in this office than the old Winn Dixie where we were but it is all spread out in different areas instead all clumped together. On Thursday night I came home after packing to roses a card and Trevor saying get dressed we are going to Fox Valley to eat. He knows how stressed I have been and knows just the right things to do to make me smile.

The waiting room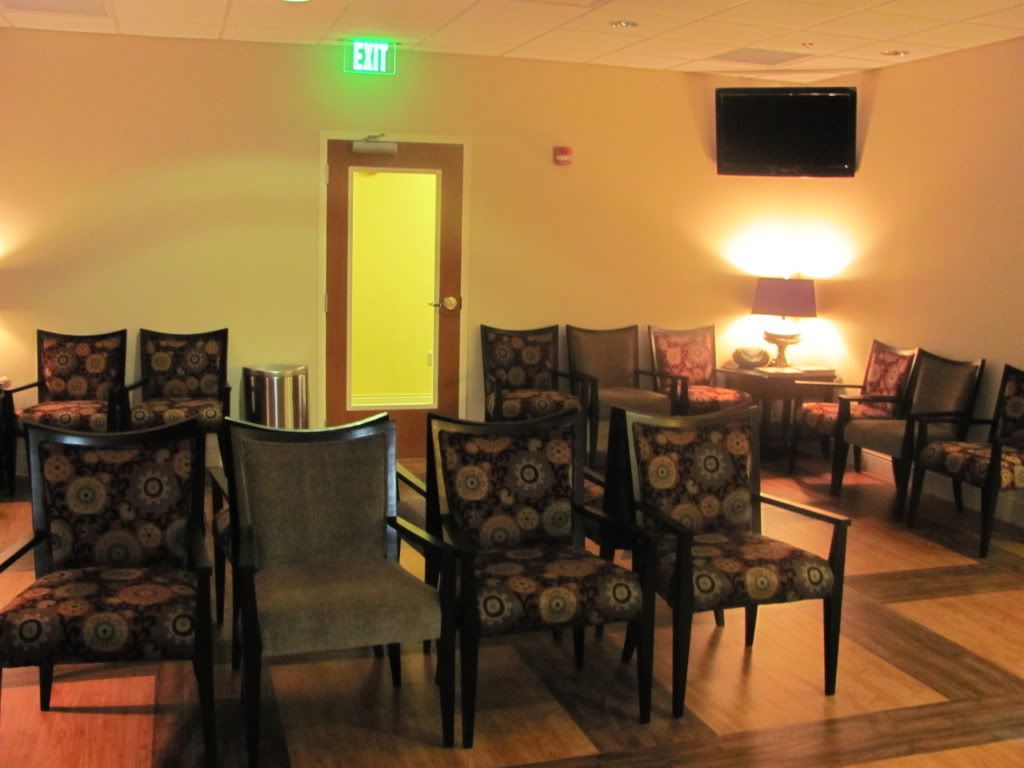 One of the exam rooms. You can see the sun rise from all of the rooms. Pretty!

The nursing assistant that I work with at the moment put in for a job transfer. She isn't a nurse but has been working in derm for years so taught me a lot when I first got started 2 years ago. So...it is about to be all on me for a while until we find someone else. If anyone knows of a nurse or nursing assistant that needs a job and has Dermatology experience we are looking. I am going to be more stressed than usual with work on top of school now. It is too large of a practice for just one nurse to handle. I am hoping that we find someone great though.
Open House and the ribbon ceremony for the building is on Tuesday! I will not be there of course because of school.