On Friday morning me and my mom ran some errands then I took her by to see Heather's baby Leighton at the hospital. Little did I know Shelly and Sam were there having their baby. As soon as I got home from the hospital I got a call saying the baby was born. Later that night I went back to the hospital to see Andrew Fisher Morris without my hubby because he has a sinus infection. We didn't want him to get around the new baby. He weighed in at 8lbs and 7oz and has a head like his daddy's. HA! Here are a few pictures from the visit.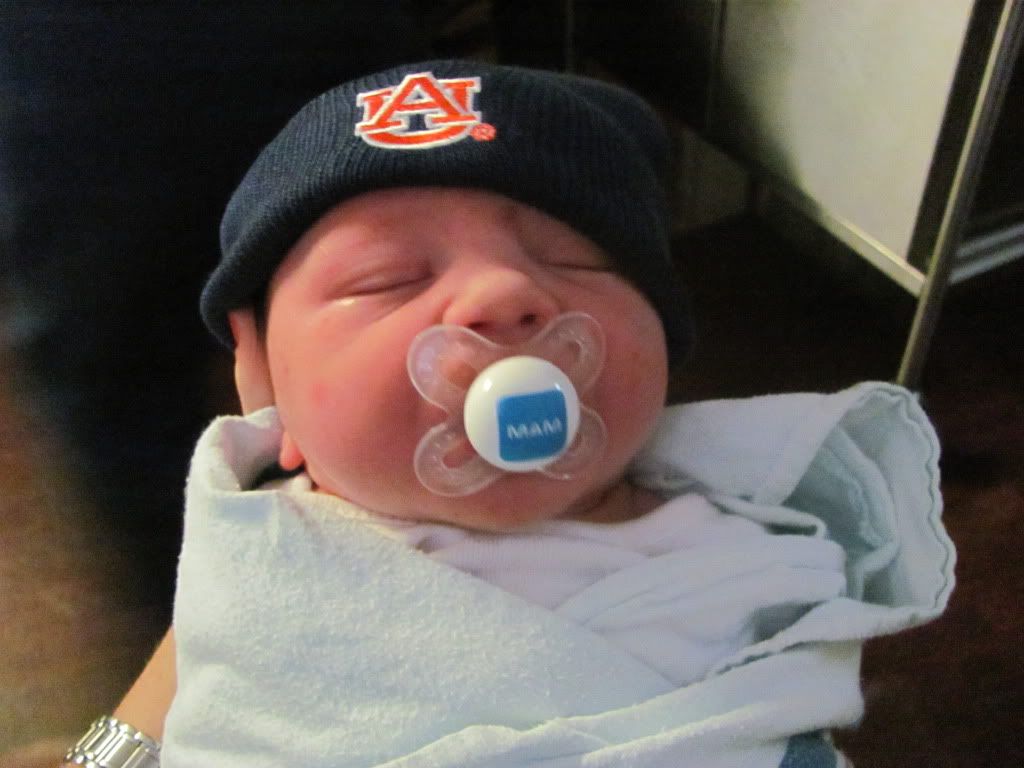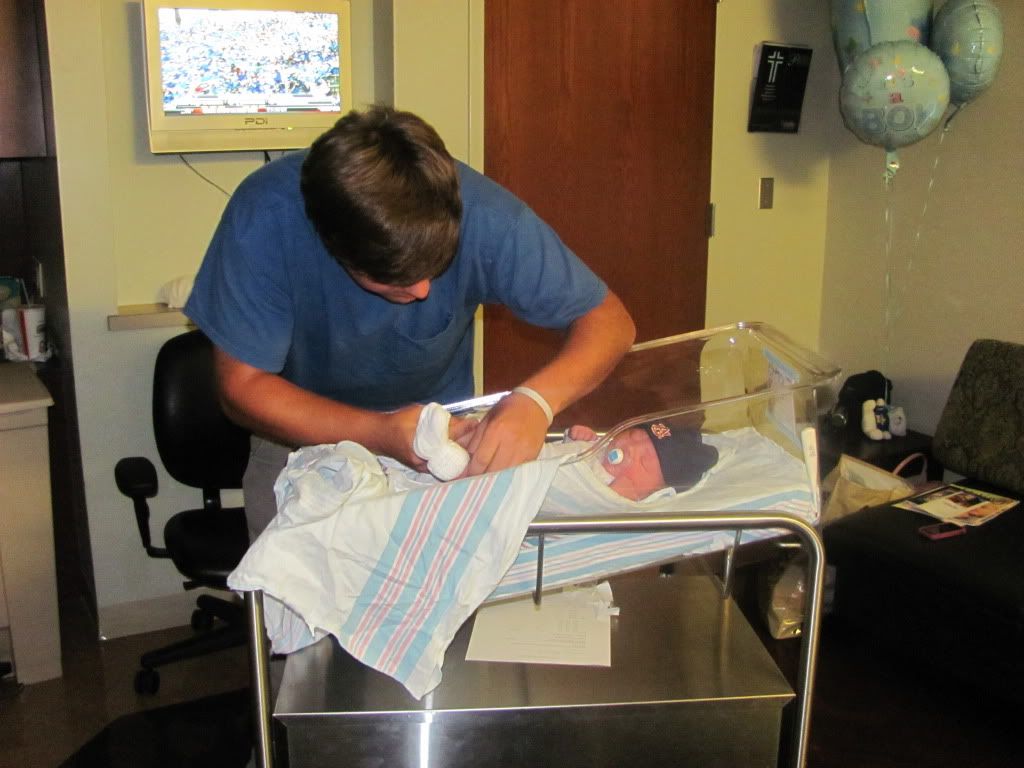 On Saturday morning I studied for a little bit then we went to Chad and Alissa's house to watch the Georgia and Alabama games then to my parents to watch the Auburn game. My niece, Madison, learned to play jenga so she had to play everyone in the house. She is pretty good. It was a kind of relaxing day since Trevor did not feel so great.
On Sunday morning Trevor and I went to the early church to watch my Nanny get Baptized. My preacher has been such a big part of our lives. First off he dedicated me to the church when I was a baby, baptized my sister and I, pronounced my sister+Brent and me+Trevor husband and wife, dedicated both of my nieces to the church, and now baptized my Nanny. I would say along with my parents he has made me who I am today. I am so blessed to have the leaders that I do in my life.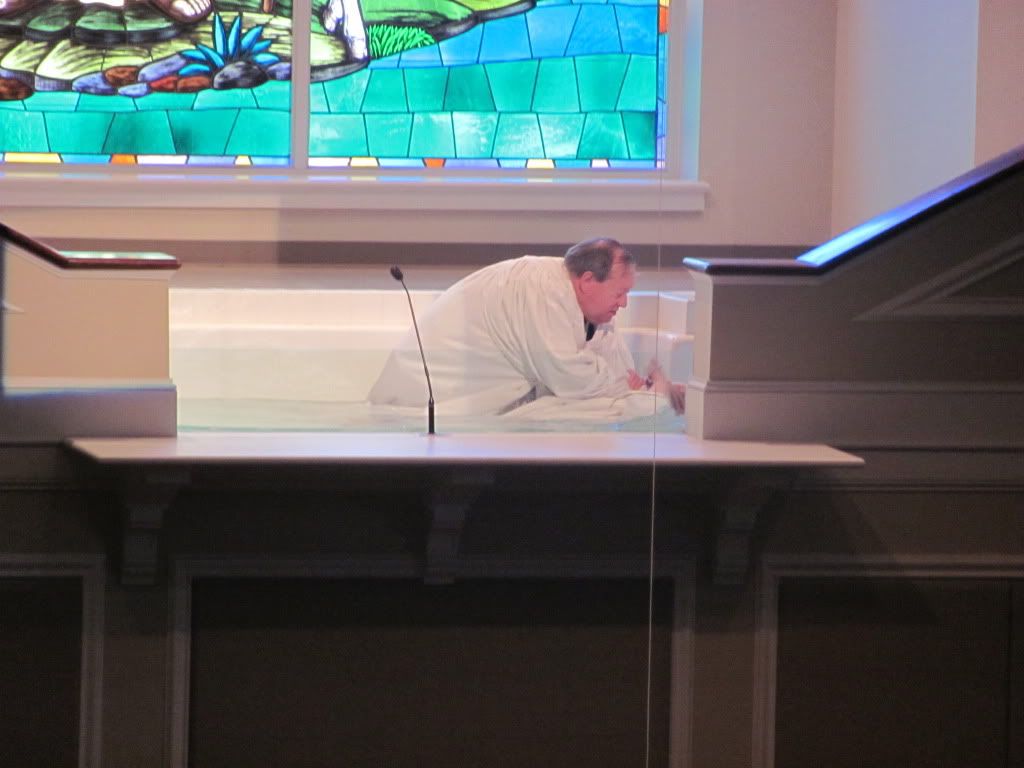 Now I am studying what I do best. We are studying cardio right now. The heart is so complicated. My dad is on his way over here right now to help teach me to read EKG strips which I am having difficulty doing. It is lines on a graph people and we have to learn how if one squiggly line is off a little bit what problem the heart is having. When I worked in the ER I would do and EKG on someone then hand it to the doctor and they would just tell me what to do. Whether it be they are having a heart attack right now, or a block, or if this ventricle isn't working properly, or that ventricle isn't working properly. Well...now that is becoming my job to learn. My test is not until next Monday but since it is so much information I am trying to get a jump start on it. Wish me luck!!!