On Saturday Trevor and I headed to Philadelphia MS to Silver Star and Golden Moon Casinos to see Ron White. We met Trevor's mom, his aunt from Michigan, and his moms friend that were already there. We gambled for a little while after we got there and after only being there for a couple of hours we almost doubled the money that we brought with us. Don't ask where that money is now because we lost that plus all the money we brought with us. We went to dinner on Saturday night with all the ladies and then went to see the show at 10. He was hilarious!!! I wish we could have taken some pictures during the show but they wouldn't let us. Trevor did take one on his phone though but it is not good because it was so dark in the big room and his tiny flash on his phone didn't do very well.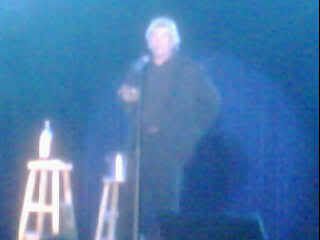 He of course had his drink and his cigar the entire time. So he looked like he was in a big puff of smoke all night. We had awesome seats! We were on like the 8th row, thanks to his parents who got us the tickets that are frequent fliers at the casino.
The next day while Trevor gambled some I got a sweet hour massage then we headed home.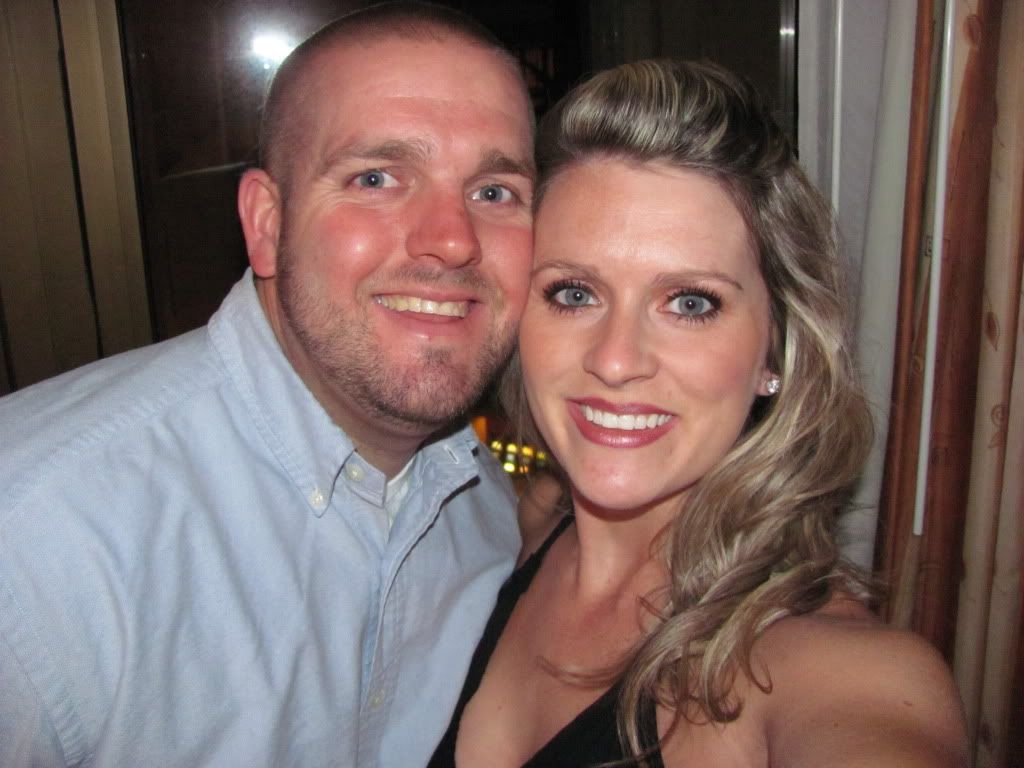 On Monday we went to my parents to grill out for dinner. With my sister Brent and the chillins. Yummy!
Hope everyone had a wonderful weekend!