Number 15 on my list was to be a bridesmaid in Ashley's wedding. This past Friday May 28th was the big day. We all met at Aldridge Gardens at 9 am for rehearsal to start out the day. It was beautiful outside and hot. Everything went well there then some of us headed with Ashley to Salon 2000 in Trussville to get our hair done. Here are a few pictures from the salon.....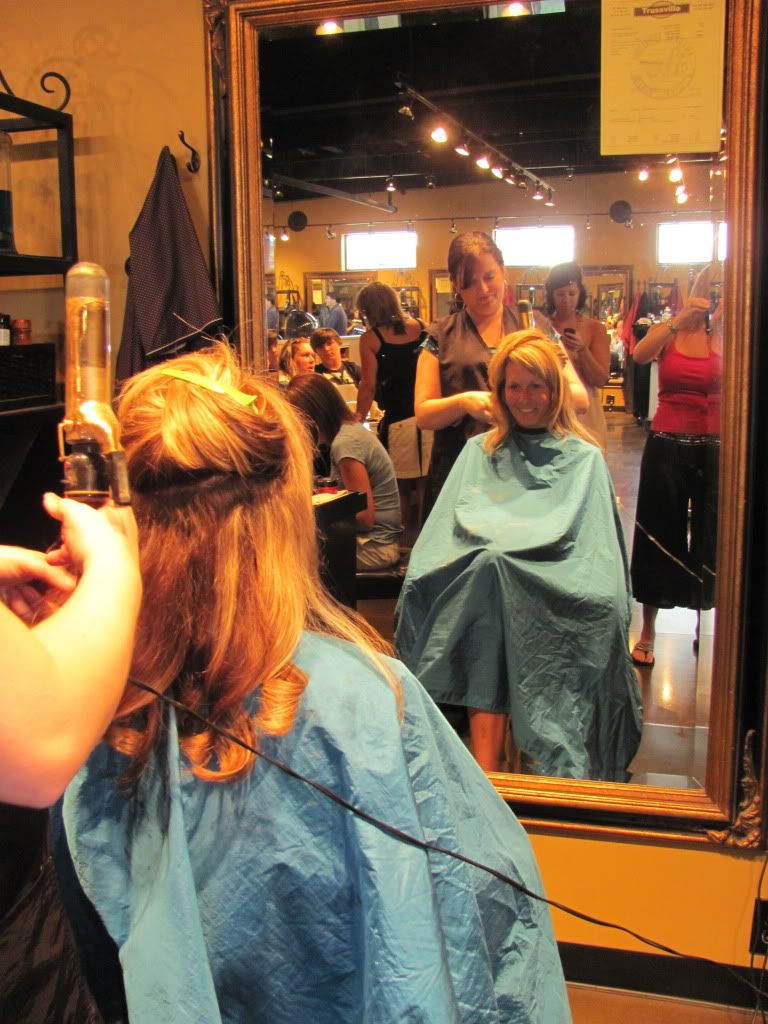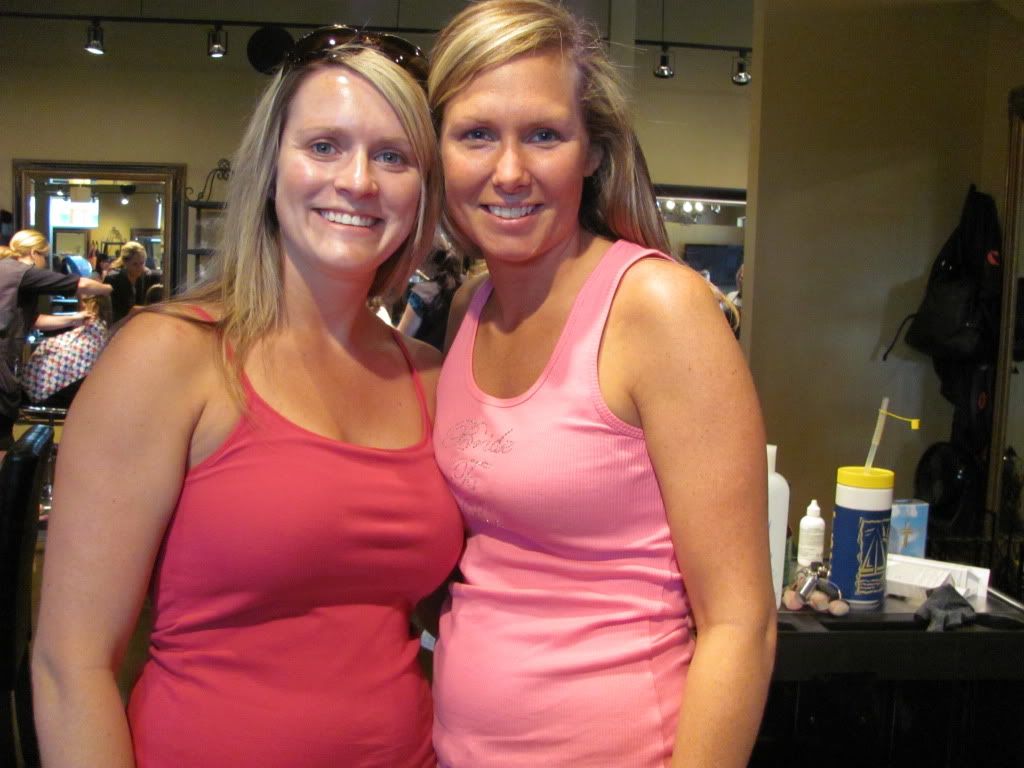 After we left from getting our hair done we met up with most everyone else but Lena (due to getting her hair done at the time) at Merle Norman where a few people got their make-up done. The ones of us who did our own make-up just did it there as well. It was fun....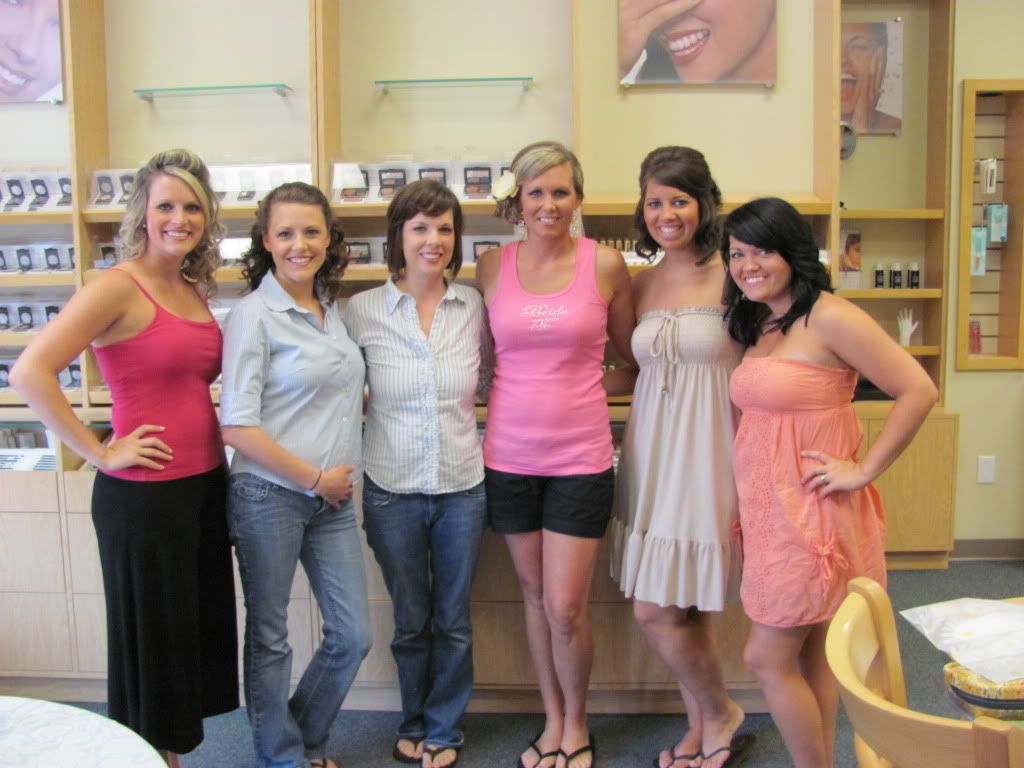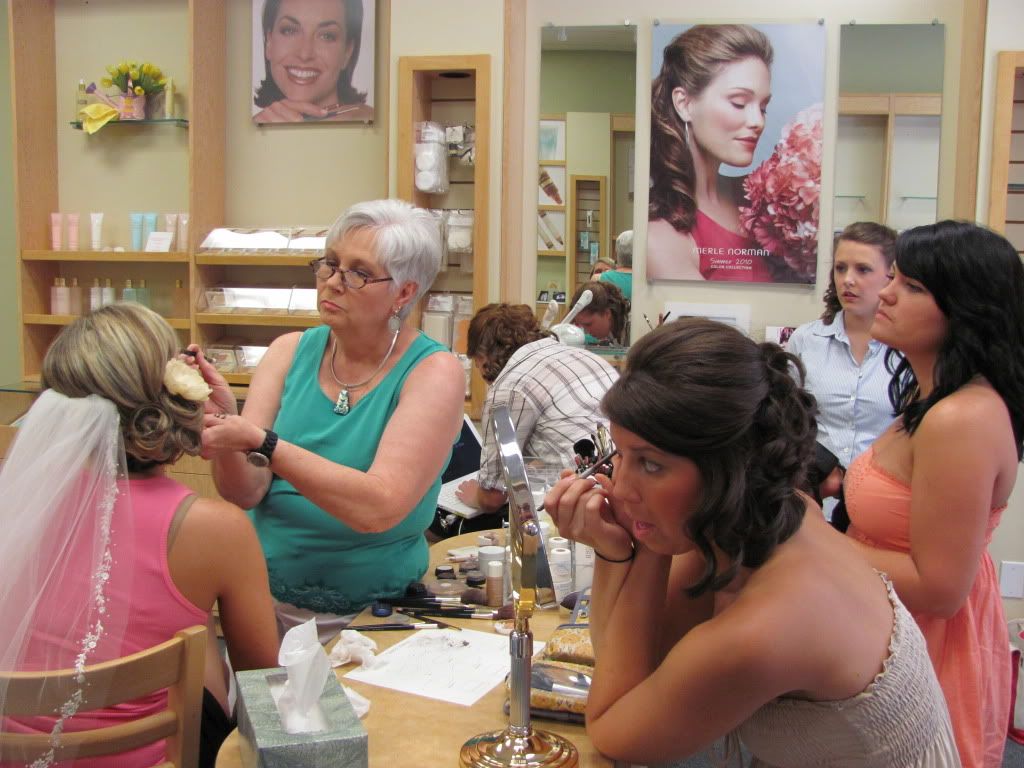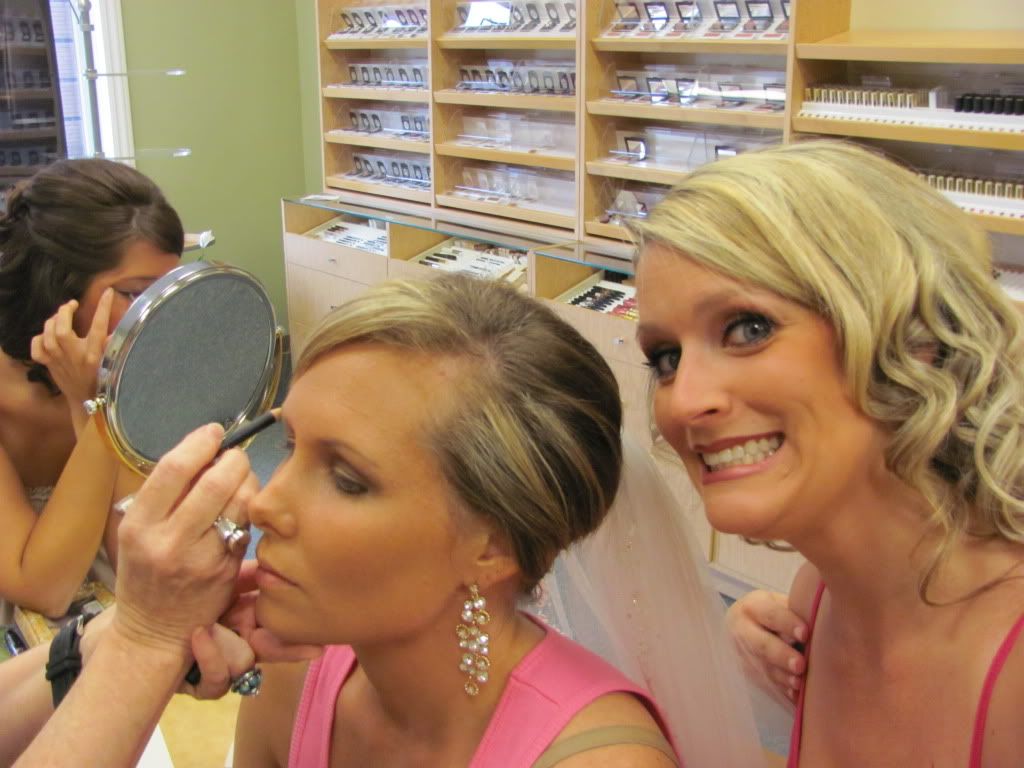 After we were ready we left to start getting dressed and taking pictures. The weather held up for a little bit and we took pictures outside. We definitely had our umbrellas handy because every once in a while it would just start down pouring in the middle of taking pictures and we would have to take cover. But we were prepared and no one really got that wet. It rained until time for the ceremony and then it slacked off just enough for the wedding to take place. It ended up being in a different location outside so we could be under some trees in case it rained but it all worked out well. After the wedding we walked over to the pavilion were it was covered and started the party. It actually felt really good because it was raining we never really got hot at the reception. Trevor even wore pants over his cast and didn't get hot. The food was good. I had never been to a wedding that Gourmet Pantry had catered before.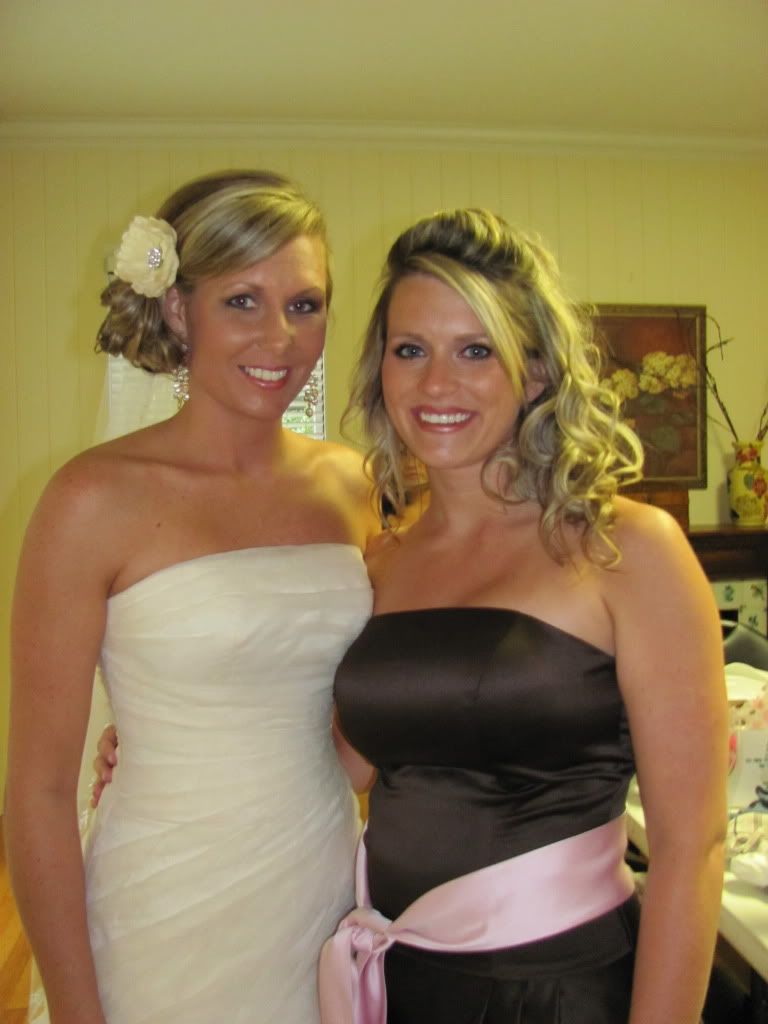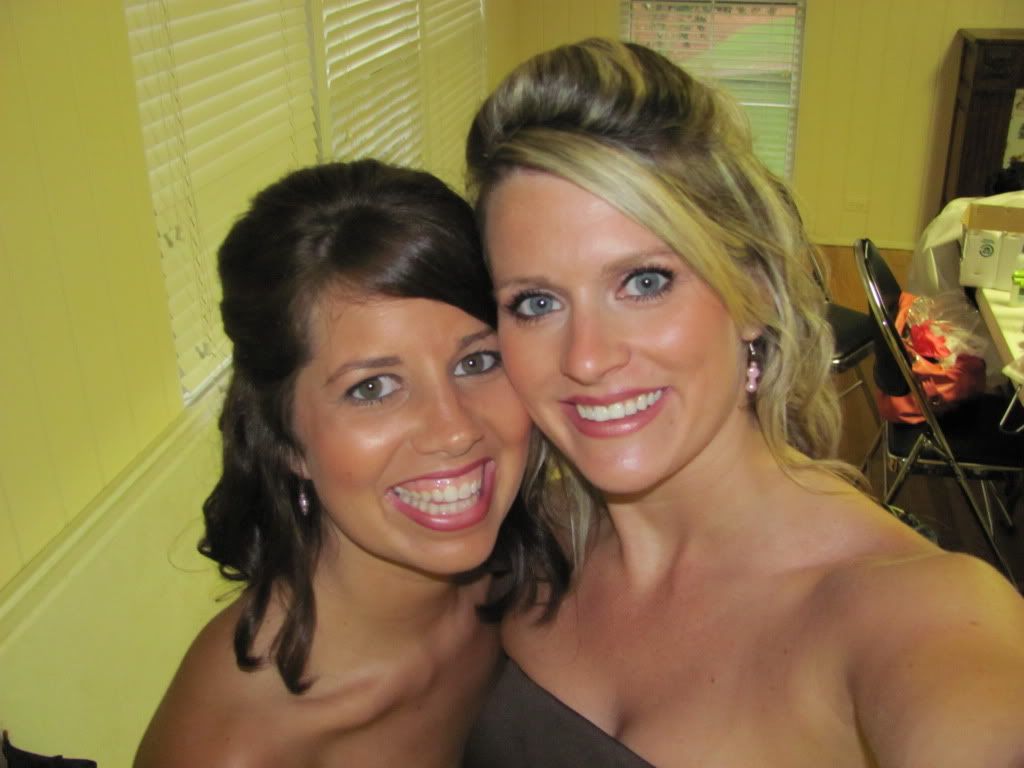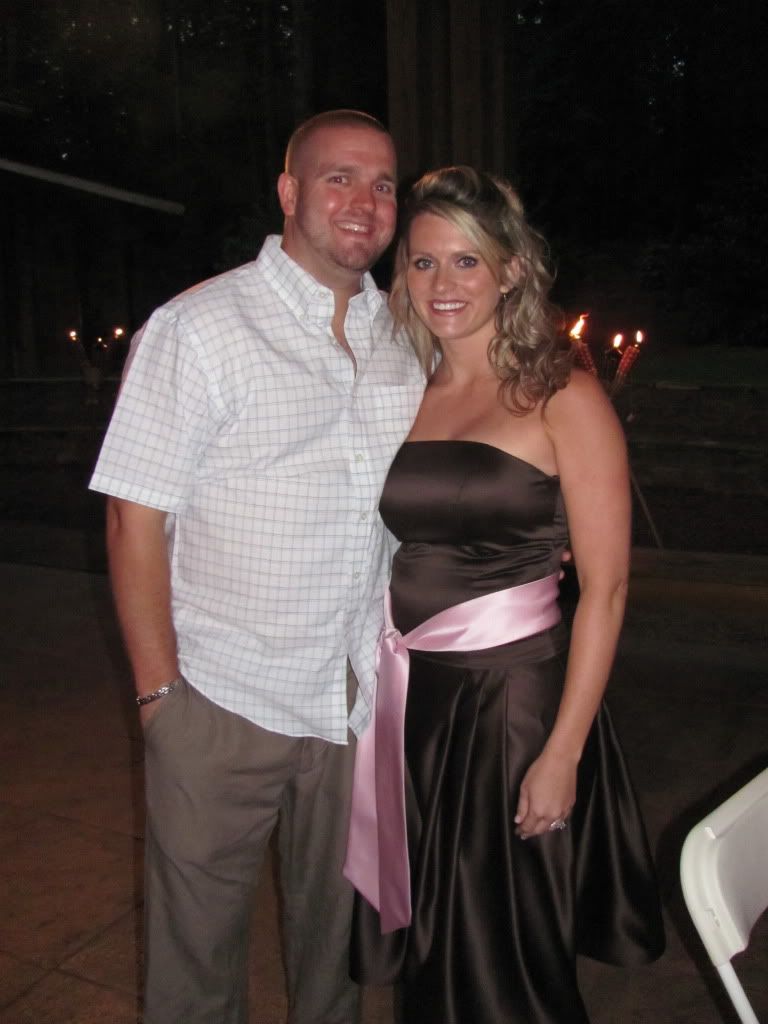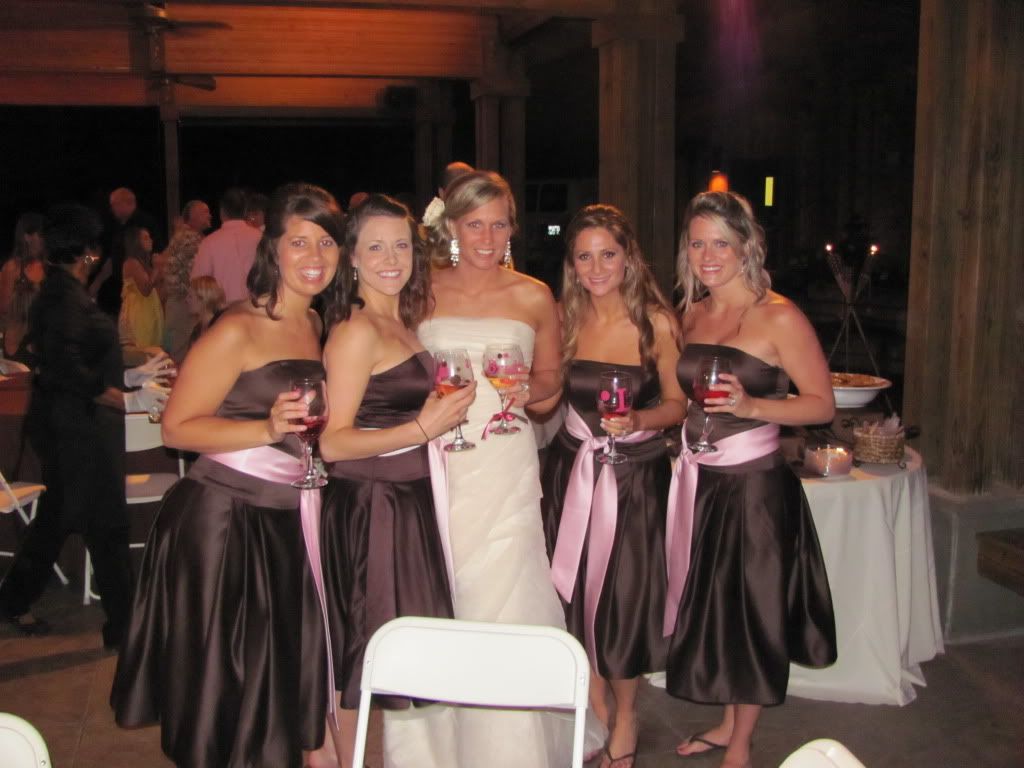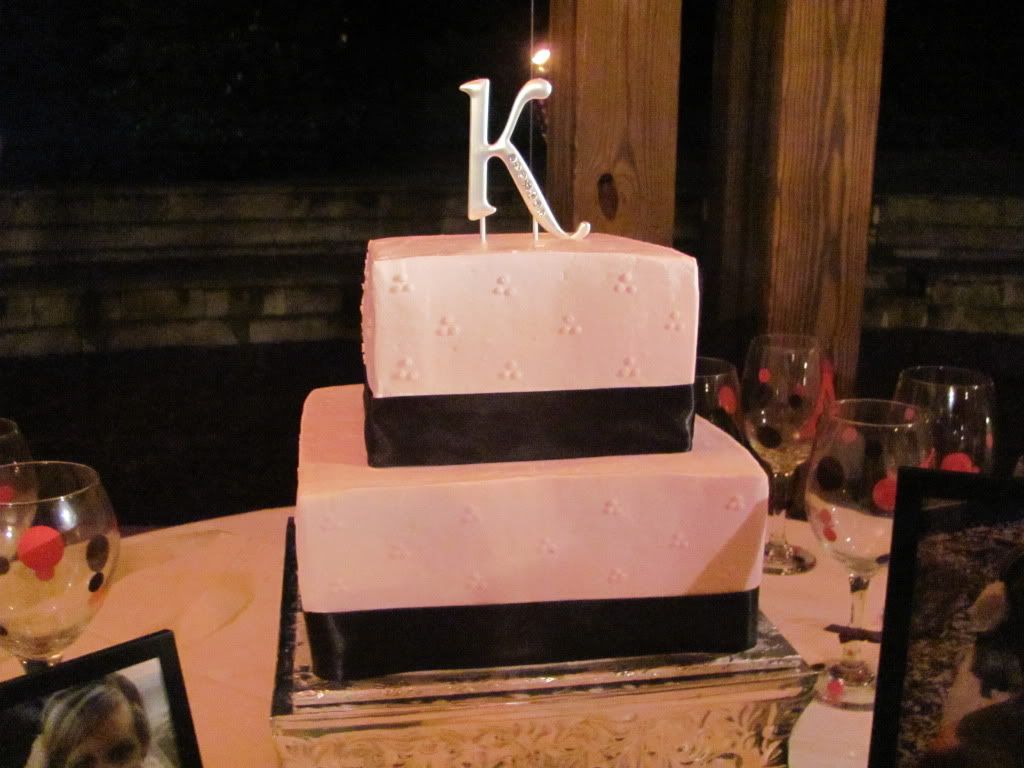 It was fun to be able to share the day with Ashley and friends. I wish Trevor could have danced with us though. Good thing Chase and Dave sat with him or he would have been really bored. I hope that they have a wonderful long and happy life together. They continued the celebration with a honeymoon to Las Vegas. Congrats to them both.