Today is mine and Trevor's one year wedding anniversary. Even though we have been together for over 5 years this past year has been like we started all over at square one. It has been awesome. I would never give anything for Trevor. I don't know what I would do without him. You can see a few pictures from a year ago today of our wedding
HERE
.
We had such a wonderful weekend. I will start with Friday. Friday morning I checked off another thing on my list by trying Yoga. I did it with Marcie and Melanie at Marcie's house. It was an hour and a half long. It wasn't just regular Yoga either it was the P90X version. I didn't think that I would but I was actually sore the next day. After that we layed out for only an hour. The pool was not actually open so we couldn't get in the water and after an hour and it was time for a dip in the pool we were ready to go because it was hot. We went to Yogurt Mountain for a little treat afterwards. It was pretty good. After I got home that afternoon we got ready and me, Trevor, Mary, and Devin went to Fox Valley for dinner. It was so good! A great way to start off our anniversary weekend.
On Saturday we stayed at the Wynfrey and ate at Shula's, yummy! It was nice not to have to drive home from dinner and just walk to the room. We were full from dinner but had to get dessert so we ordered it and about 30 minutes after we were in the room they brought it to us there. After our dessert we walked around the mall for a little bit. Crazy how it was basically just us walking around the mall because it was closed. All of the stores were closed but you could still walk around. It was kind of nice and relaxing to not have to dodge people.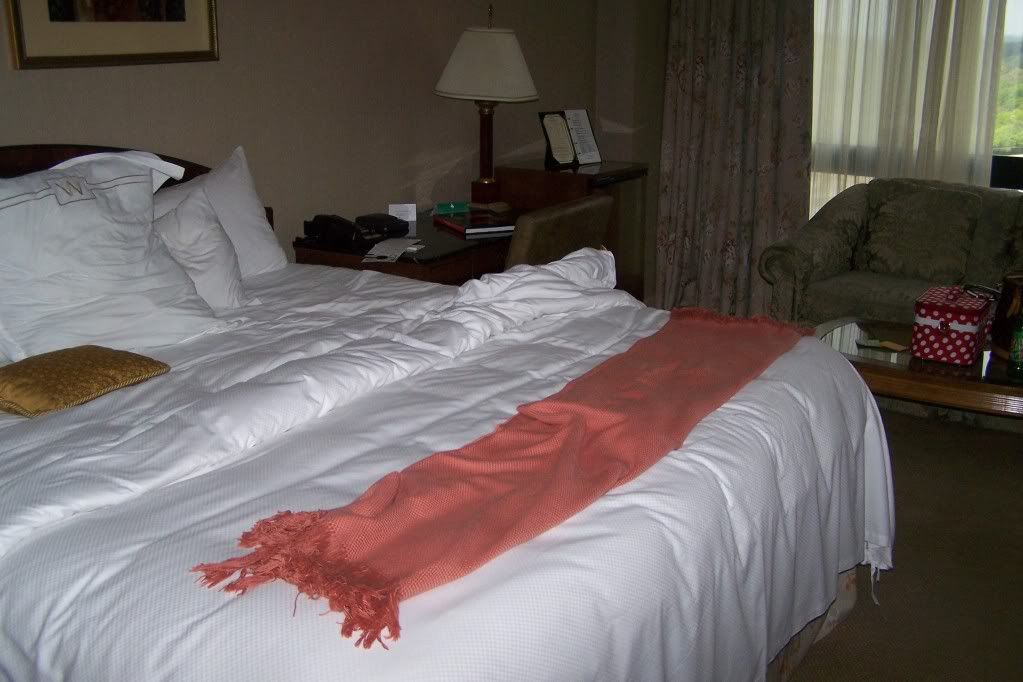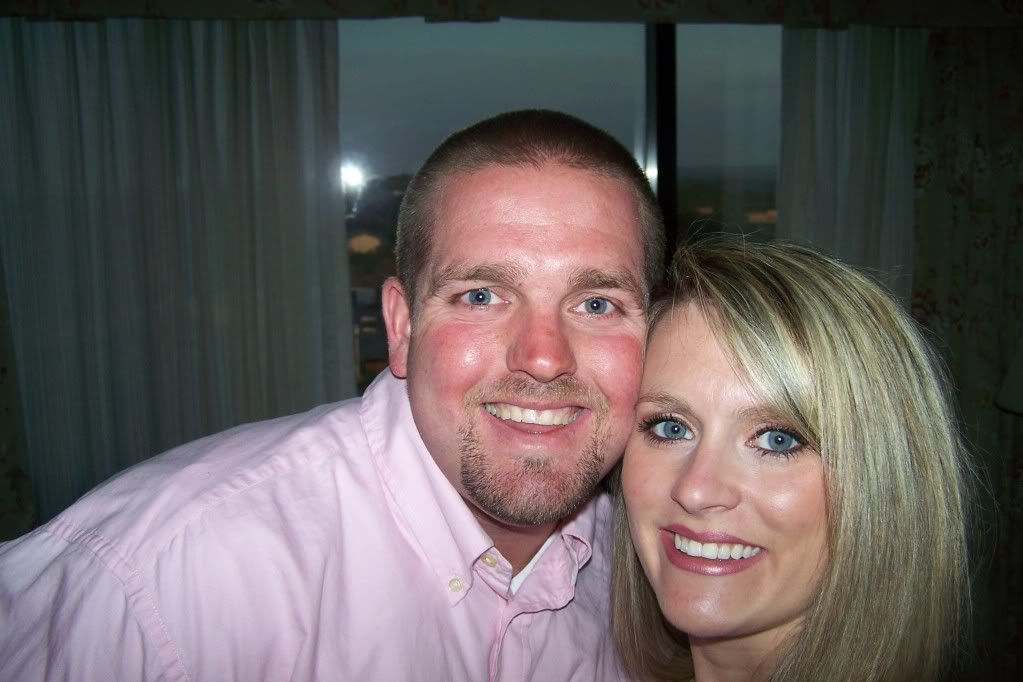 This is Trevor with the football they put on the table with all the premium steaks on!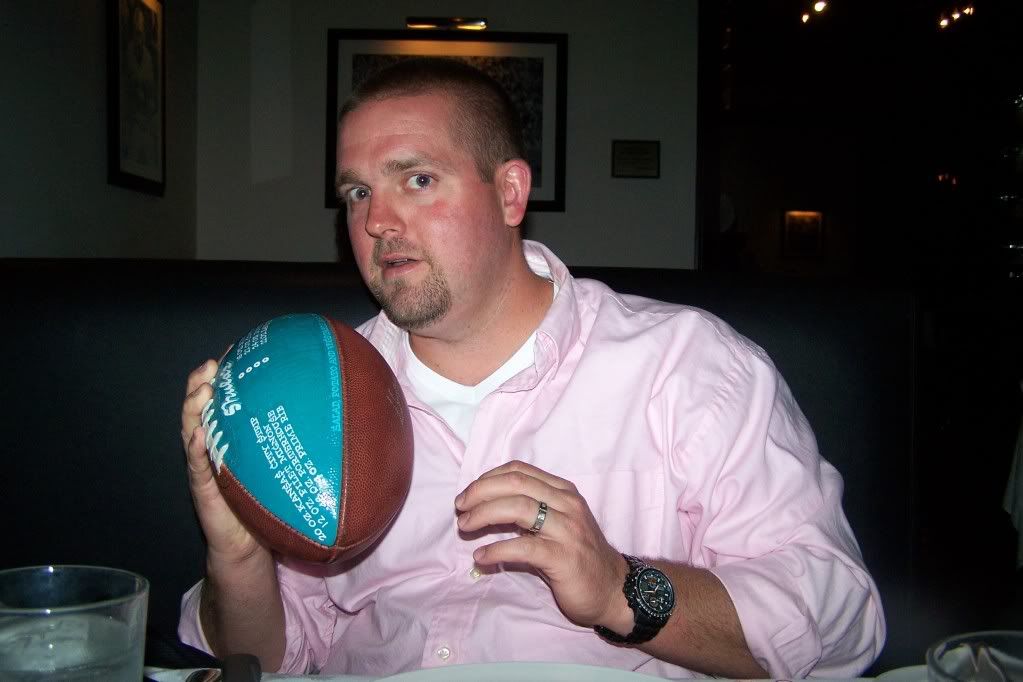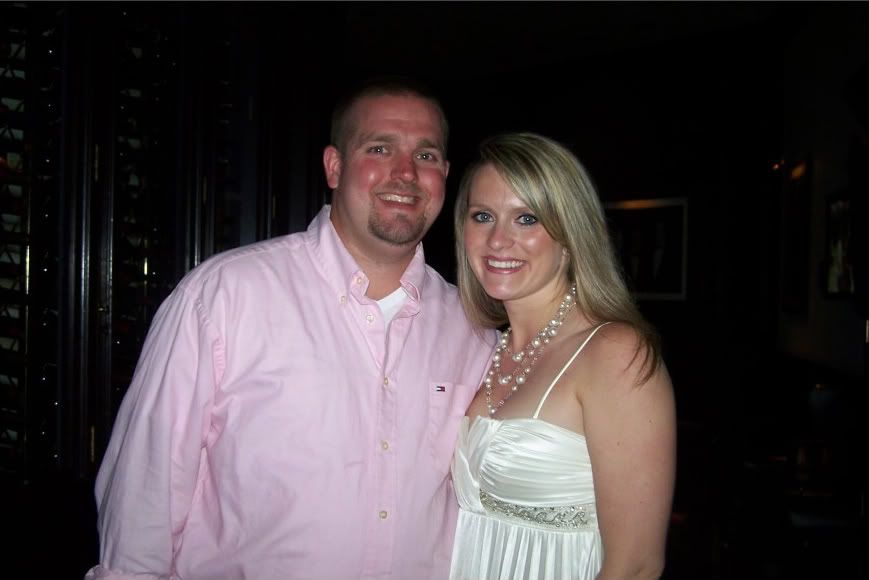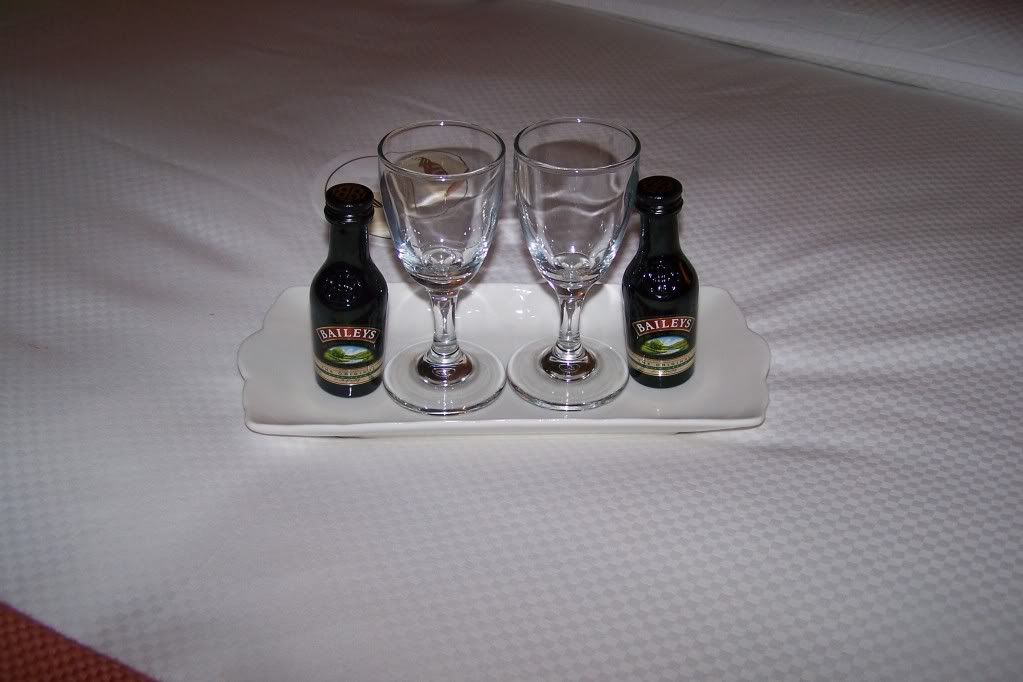 And that brings me to today. We just had a relaxing day today. We went to lunch with my besties from high school Kaci, Sam, and Heather and all of the husbands. We had a good time just hanging out and eating Mexican. Heather had some wonderful news for us while we were eating. They are expecting their first baby. She is already 3 months pregnant. She is due in October. We are so happy for them. They took a picture of the girls all together but it didn't turn out for some reason. Of course the guys who didn't really look to excited about taking a picture it turned out of them.
After we got home we ate our wedding cake and had a glass of Champagne to celebrate. I of course put orange juice in mine because it is not that great by itself. The cake was a lot better than I thought it would be. It was a little dry but that was it. we actually ate a whole piece.
This is the original cake all put together!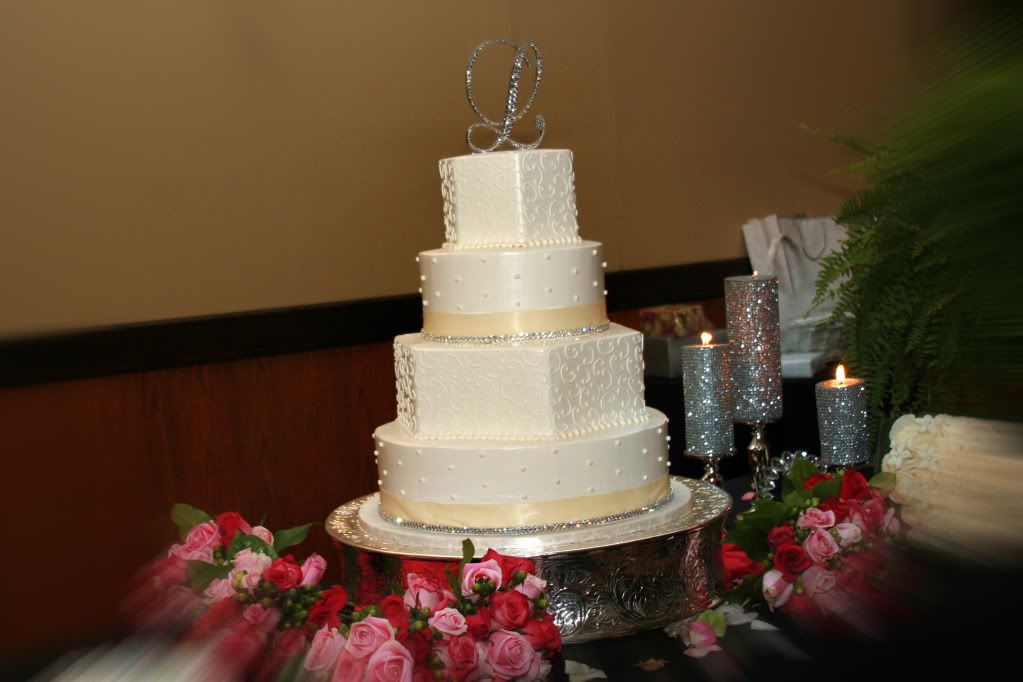 All in all we had a wonderful weekend.