O
Heather started having bad contractions early in the morning on Tuesday so they went ahead and induced her Tuesday mid morning. She did very well. And for the baby being so early she still weighed in at 5lbs and 6oz. She went to ICU for like an hour or so after she was born just to check her out and make sure everything was good, but she was back with her mommy and daddy later last night. She is so cute and sweet. They were checking her temperature pretty frequently to make sure it was safe for her to be in the room and not under the lamp. All the girls along with their husbands went up to see her last night. They are doing well just tired. Here are just a few pictures that we took....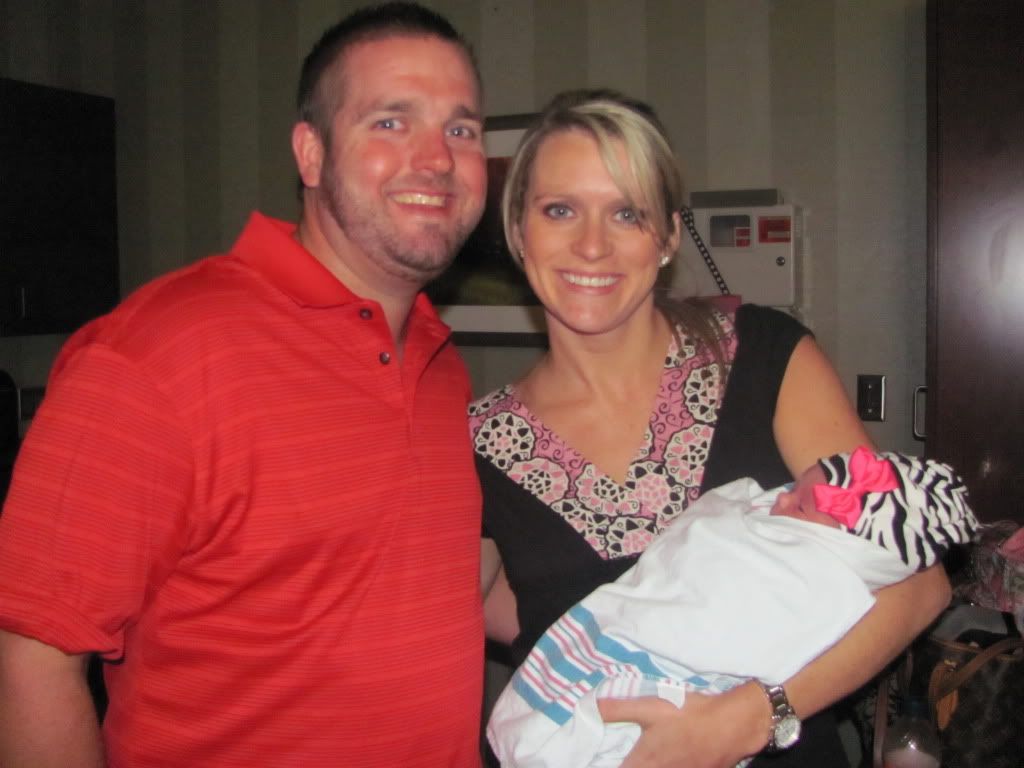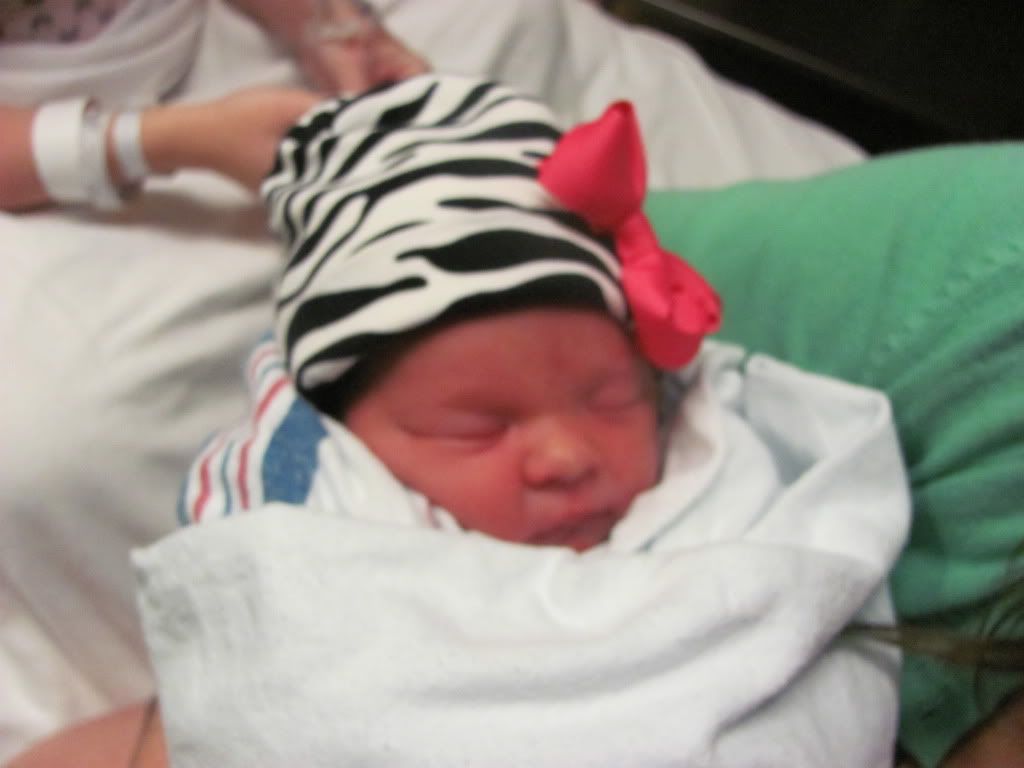 The lighting was not very good in the room so they are not the most clear pictures.
Hope everyone is having a good week.