These are pictures from 1 of the 3 snow days that we have had in the last week. What is up with Alabama?? On Friday I was off work anyway but Trevor went in and got off about noon. When Trevor got home we took Stanford out and he was jumping around everywhere in it.
We tried to take a family picture with the dog but it was too far away so it was blurry when we cropped it. We layed around the house for a little while then we left and went to my sisters house to hang out with the girls in the snow. They had so much fun.
It was funny Trevor would kick a small tree and lots of snow would fall on Madison's head.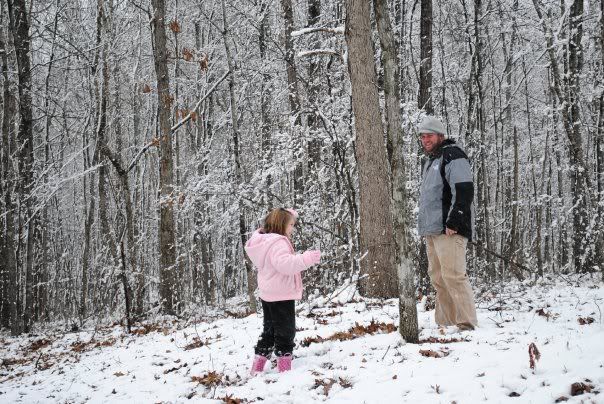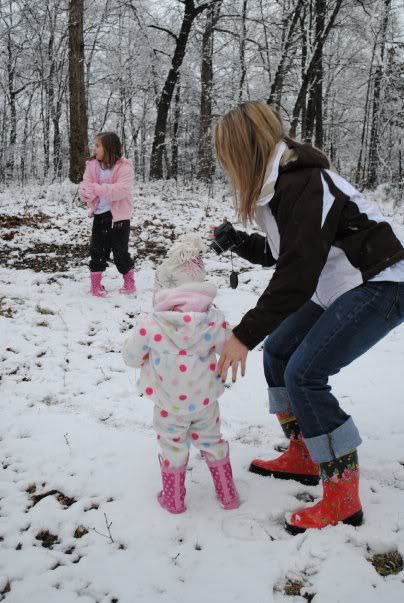 Maci would not keep gloves on her little hands so she wasn't able to stay out long.
I think Madison could have stayed out all day.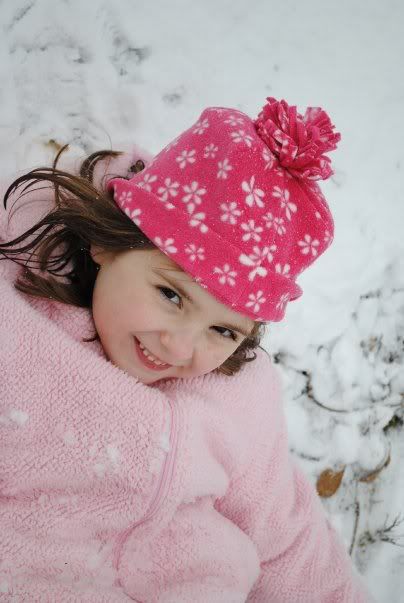 We were hoping that the snow would not keep us from going to the Melting Pot on Friday night and it didn't. Trevor's parents went with us because they had never been before. We had a good time. It is so much food but so good.
On Valentines Day we hung out and watched the Olympics during the day then that night I cooked dinner for Trevor and I. I made Lasagna, salad and mimosas. It was all good. Trevor went to the store and when he got home I had the house all made up. It is hard when you live together to do surprises. I think Valentines Day is even more special because 5 years ago in February we went on our first date. I was so excited because we had only been dating about a week and a half on Valentines and he sent me a dozen red roses to the bank that I worked at. The funny part of it is at the time he did not know my last name so on the delivery envelope just said Tiffany and the blank where you put the last name was empty. I saved the card and still have it today. He just told me about that a year or two ago and when I looked back at the card I realized it. Hope everyone had a wonderful Valentines day with their sweetie.