This Christmas was our first one together as a married couple. I didn't think it would be that different since we have been together for five years but it was. It was so nice. Christmas Eve we have a tradition of going to Trevor's church for their Mass then to dinner with the whole family.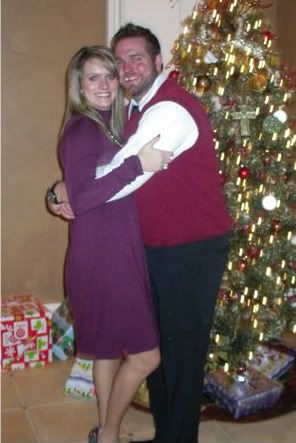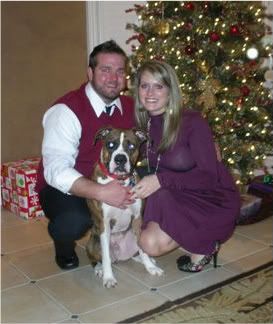 Then Christmas morning we woke up and did our presents which was awesome. I got Trevor a few things including a new soft top for his jeep which was really needed. He gave me another band for my wedding set. I was super surprised. I told him that I wanted one like for our five year wedding anniversary or something down the road. But I was very happy with getting it a little early. Everyone may think that this is crazy but I bought Trevor and I matching PJ bottoms to wear Christmas Eve and Day. My family did that growing up and I didn't want to stop the tradition.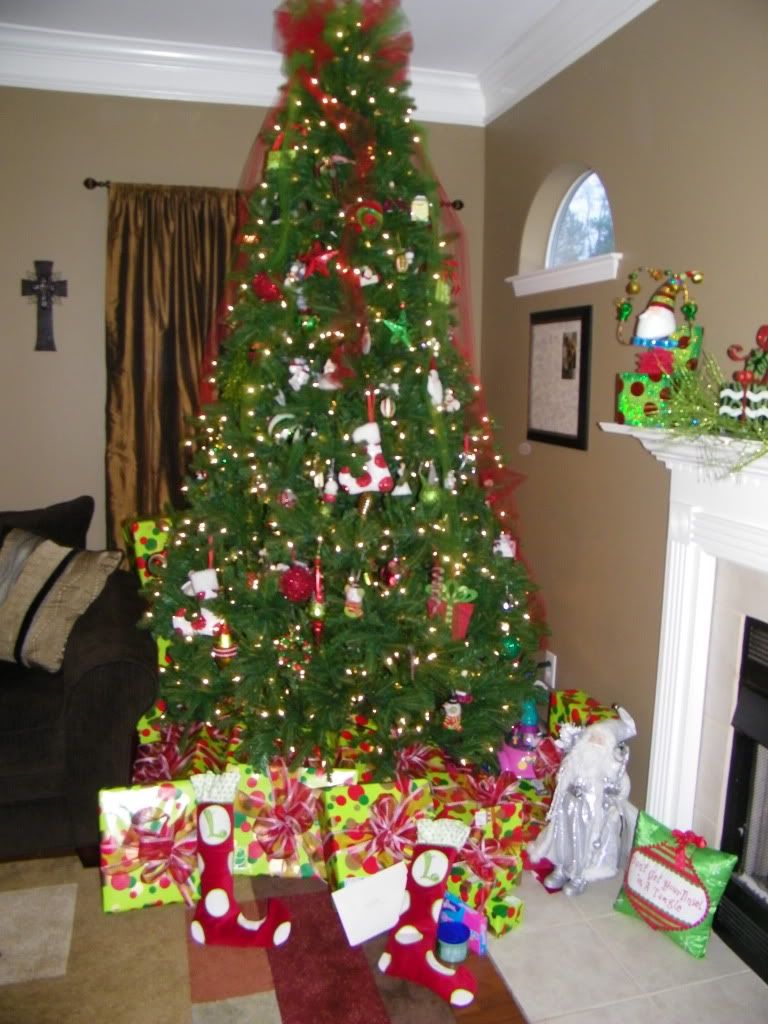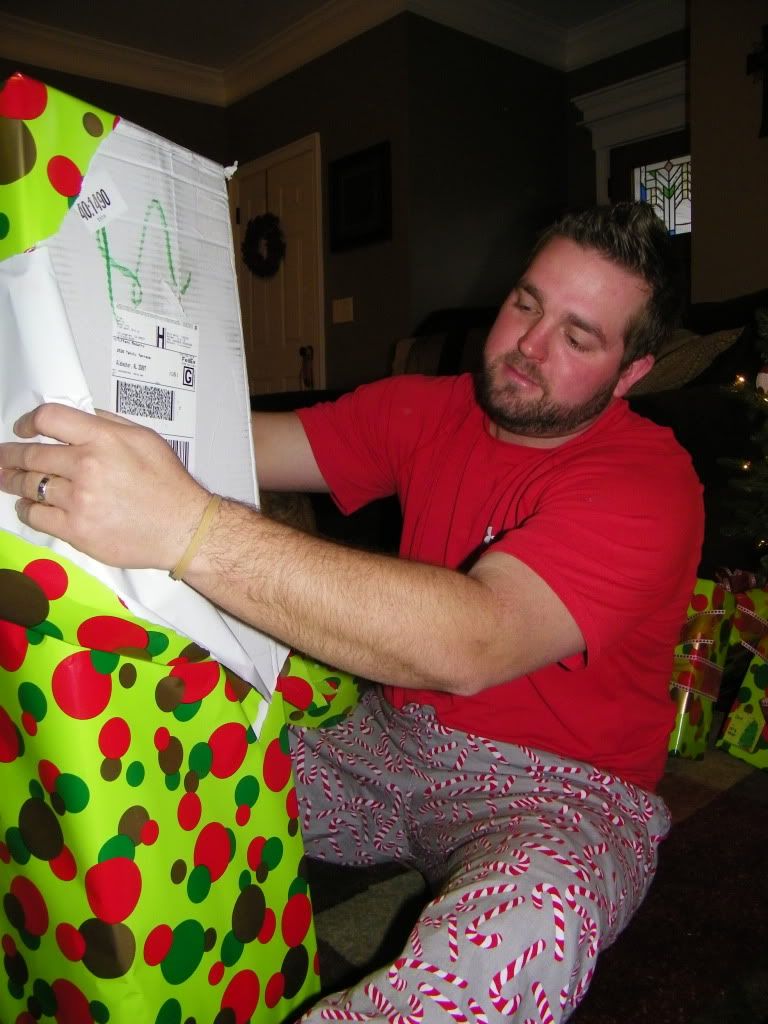 After we did our presents to each other I made a hashbrown casserole to take to Trevor's parents house. We stayed in our pajamas and went to the Lobdell's and did Christmas with them and ate lots of breakfast casseroles. They gave us a fence for Christmas for the dog, which was really nice. They still gave us a stocking and a few little things that morning though so we would have a few things to open. After we did everything at his parents we went home, unloaded the car and we left for my families house. We did presents with my family and then ate dinner with them. We had such a wonderful day celebrating the holiday with both of our families.
We also had a Tacky Christmas Party at the house this year. It was a lot of fun. We dressed up in our tacky outfits and got together. The boys actually impressed me with their outfits . They did a pretty good job. Here are some of the pictures from that as well.