Halloween this year we went to Ben and April's house in Hoover. We wore our same 50's costumes that we wore on our cruise. We had a good time but only knew a hand full of people there. Alissa and Chad were there, Trevor's brother and our soon to be sister-in-law, so we enjoyed hanging out with them. Everyone dressed up and it was nice to meet lots of new faces.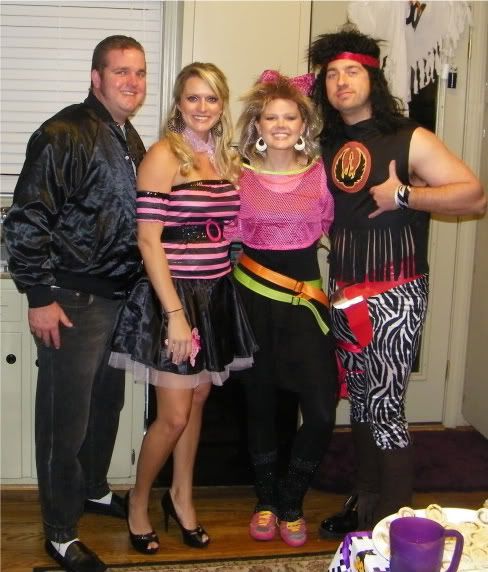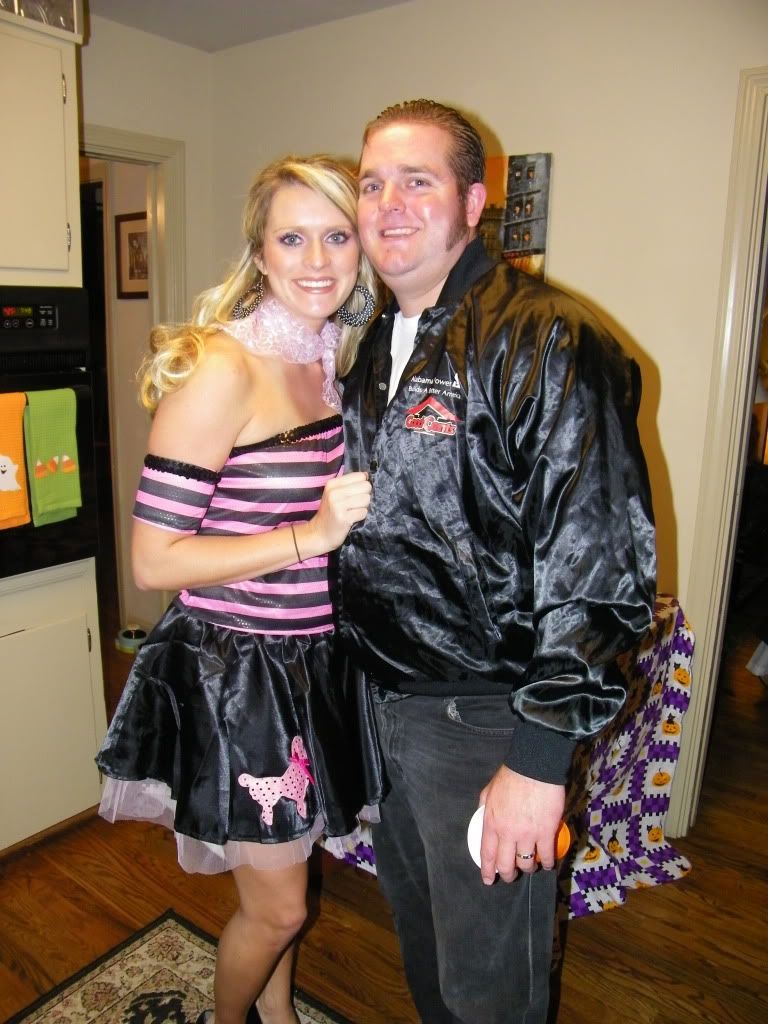 We went to my parents house before we got ready to go to Ben's house and saw Madison and Maci my two nieces. They went trick-or-treating in the neighborhood.
I am almost up to date with all of my blogs then I am definitely going to slow down on my posting.