It was so nice taking some extra time off of work, getting Thursday through Sunday off the last two weeks. On Thursday I had a pamper me day. Haven't had one of those in a while! Started out getting my nails done at 9;30 then headed to 280 and got a spray tan, then went and got my hair cut and highlighted. After I got finished with all of that I met Trevor and went shopping at the mall for new years eve outfits. I actually bought the dress that Trevor picked out. He knows me too well. I also got this new toy Thursday....
A Nikon D3000

I am having problems working it though. It takes great pictures on auto but I want to learn how to take advantage of all the great features on it. I wish they did classes on all the extras. I hate reading a book to try to teach myself how to do it. I am just lazy in that category I guess. I would much rather someone just show me. Ha!!
On Friday Trevor and I left at lunch to meet his parents then headed to Philadelphia, MS. We got there I guess around 4 and gambled for a few hours before getting ready for the New Years Eve party. It was a Mardi Gras theme. They had great food including these massive crab legs that were delicious.
The band was fun. They were a 70's and 80's cover band. Ending the party with a campaign toast and strawberries of course.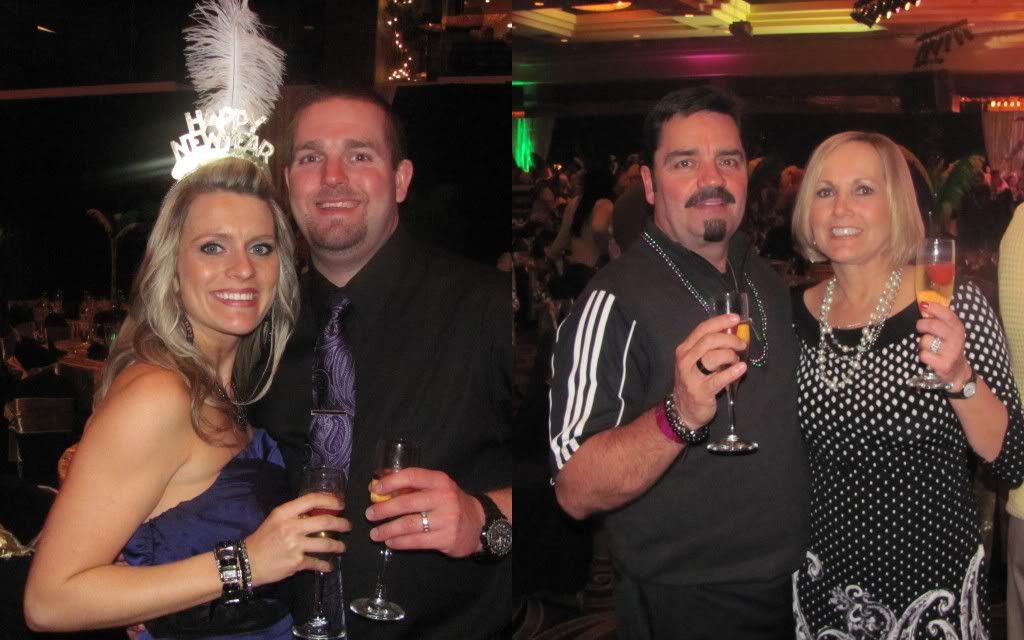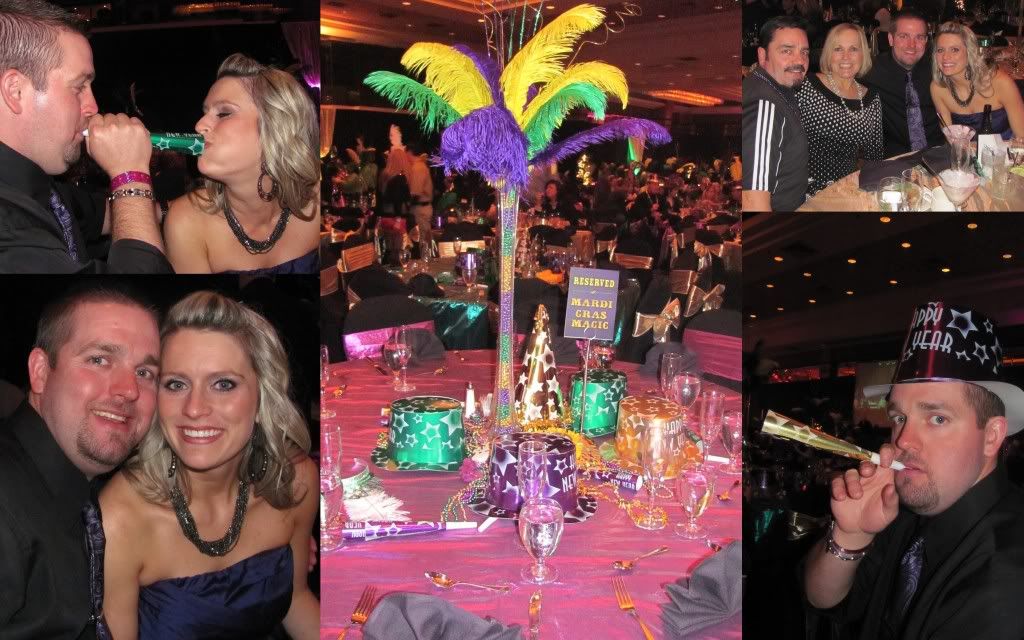 On Saturday they had a great brunch where they made omelets and all kinds of other things for everyone that was invited to the party the night before. After breakfast Trevor's mom and I got an hour massage followed by a little while in the steam room. After our spa time I went back to our room to watch football and nap a little bit. His parents were so nice and game us their suite and they took the regular room. It was a one bed broom, living room, and one and a half bath. The main bathroom was huge. After I woke up from my nap I got ready for the concert. It was the grand opening of the new concert hall in the Golden Moon. They took all the machines out of it and just made it a huge concert area. It holds like 4500 people. Luckily we were very close to the stage with that many seats being in the space. The first performer was Joe Nichols! He did a very good job. I didn't realize that I knew like all of his songs. He even played a new song for us that is going to be his next single.
Then Martina McBride came out. She is so tiny to be able to belt out the way she does.
After we left the concert we gambled for a while before going to bed. We didn't go to bed until around 3am so when we woke up at 9 to come home we were a little tired. The pictures from the concert were taken with my little camera. You could not do flash photography and I could not figure out how to work it in the dark without the picture being so crazy looking. Again, something I need to work on.
On Sunday we were so lazy and tired after getting home we just slept and watched movies all day. I hope everyone had a great New Years. This year has definitely been different for Trevor and I. The first year we were married we spent so much time together and cooked and worked out together after work every day. It was so nice. But 2010 I started back nursing school and turned my life upside down. I don't see how people live the way I have the past year with a child. I only have one semester left in 2011 to be done. Then get our life back to normal. I didn't appreciate the time that we had together as much as I do now.