Praise the lord!! I am out of school for a few weeks and passed, which is always a plus. So on to my 5th and FINAL semester. I start back on January 10th. It was a rough week last week taking my final and feeling uneasy until finding out my grade until the middle of the week. Now I am just really ready for Christmas and time that we will spend with family and friends.
On Friday I finished a few presents for Trevor and now I am feeling good knowing that all of our shopping is done. Everything is wrapped and under the tree. After shopping at the summit that morning I went to meet my mom and we got our nails and toes done. Great treat, I might add. After that we went back to her house to do our traditional Christmas baking. We made so much stuff including: chocolate covered Ritz and peanut butter, chocolate covered pretzels, peppermint bark, and a few other things. After all of our baking I got ready for a date night with Trevor. We went to Stix for dinner and then went to see Despicable Me. Was all in all a great day.
On Saturday Trevor and I met his dad, Chad, and Alissa at Fox Valley for dinner. Always delicious! After dinner we went to see Devin's new band play at Matthews Bar and Grill downtown. They did a really good job. There were lots of people there. We didn't get home until midnight. That is really late for us old folks!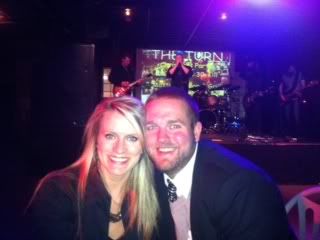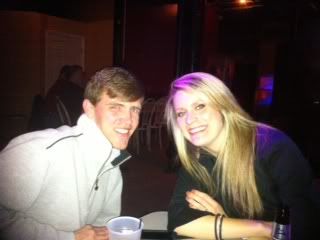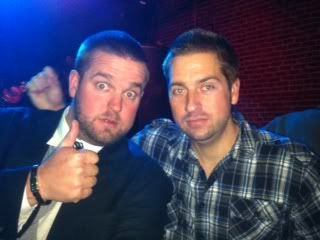 On Sunday I went golfing with Trevor, Greg, and Chad. It was a little chilly but not too bad. I just didn't know what to do with myself all weekend without picking up a book.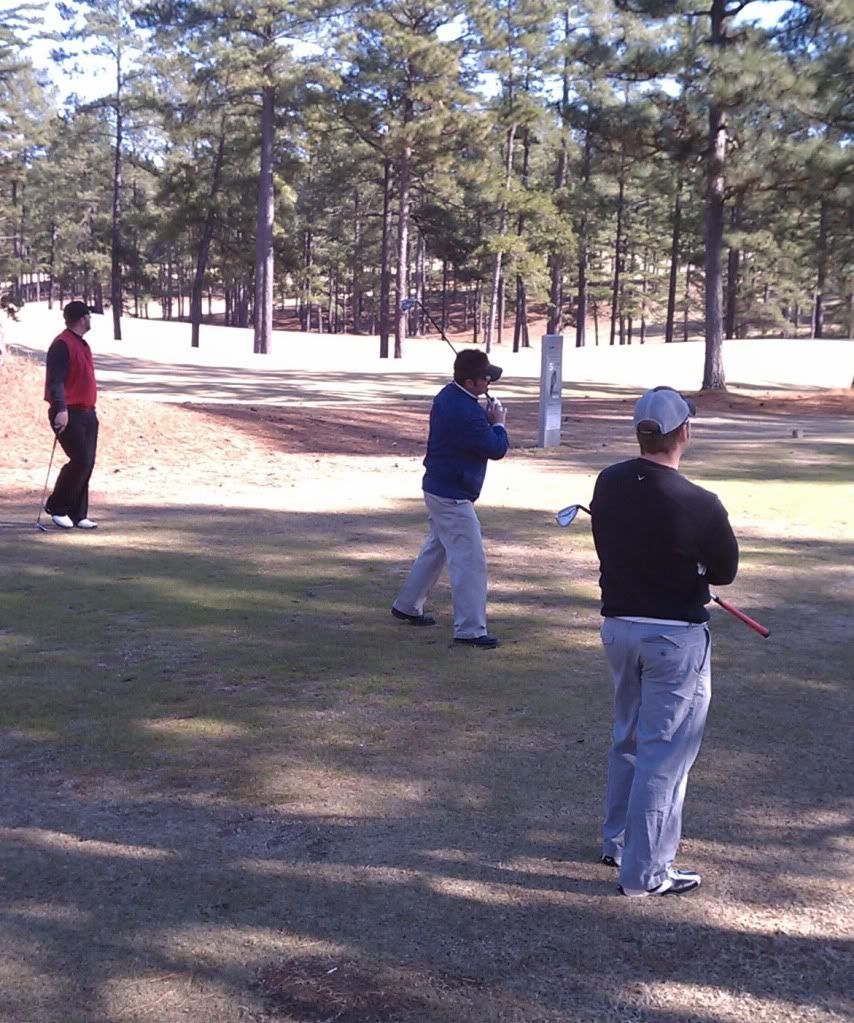 All taken with the cell phone so not the best quality
This week at work my doctor was only there seeing patients on Monday so the rest of the week is just catch up time with taking a little time off.
I hope everyone has a Merry Christmas!!