I hope everyone had a wonderful Christmas this year. Ours was great. We started out the celebration with Trevor's family by going to Prince of Peace for the Christmas Eve service, like we have done ever since we have been together. After church we went to dinner at Firebirds. We always go back to Trevor's parents house and take pictures.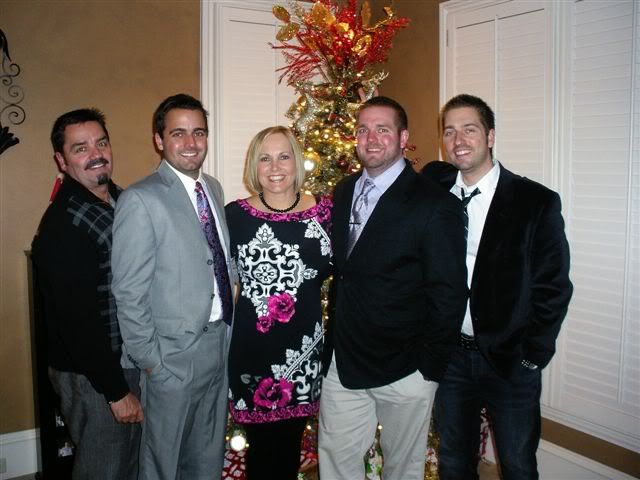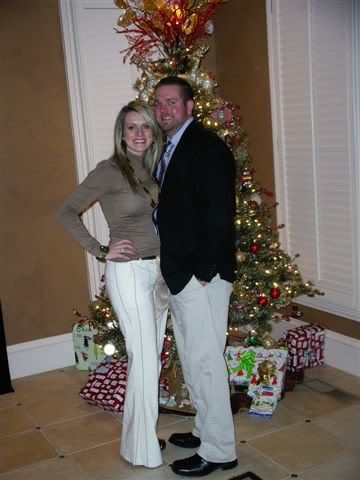 On Christmas morning we woke up and did our Christmas with each other. Of course we kept the tradition going with matching Pj's that I used to do with my family again this year. Trevor did really good this year. Last year he got me another band for my wedding set, which he didn't have to do a lot of shopping for. This year he went shopping and got me clothes. He knows me well! I only had to take one thing back because it did not fit. But other than that I loved everything. As he was shopping for me this year he called and said, "this is really hard can't I just get you another band". Ha! Ha! He is such an awesome husband and I thank God everyday that he brought us together.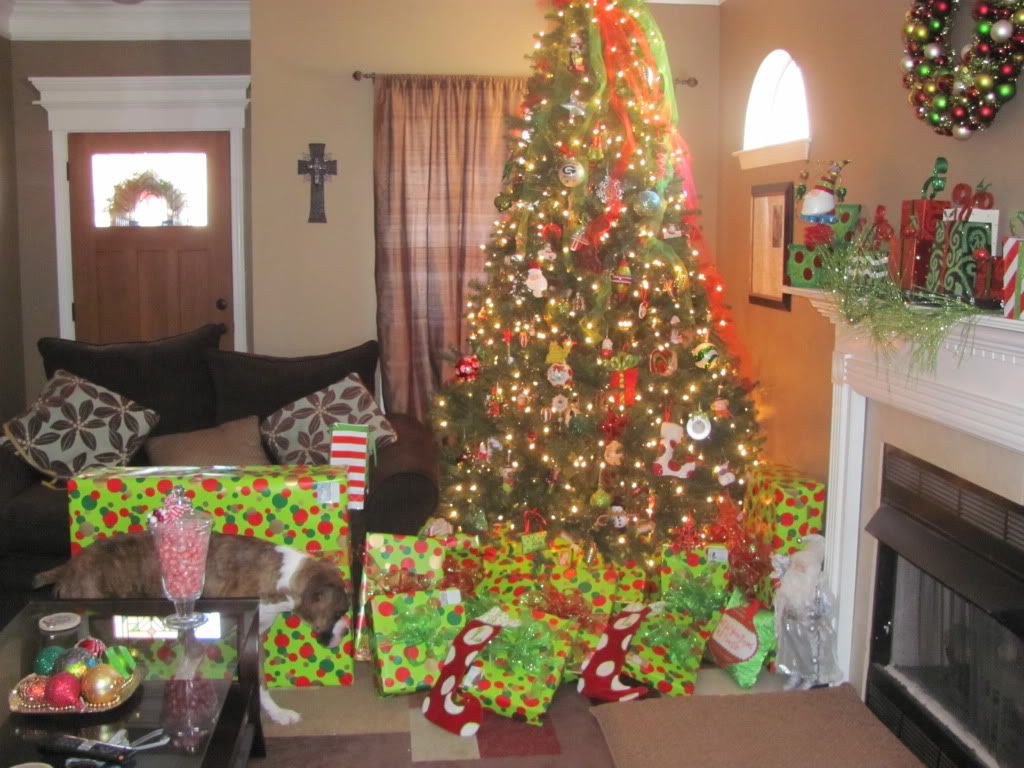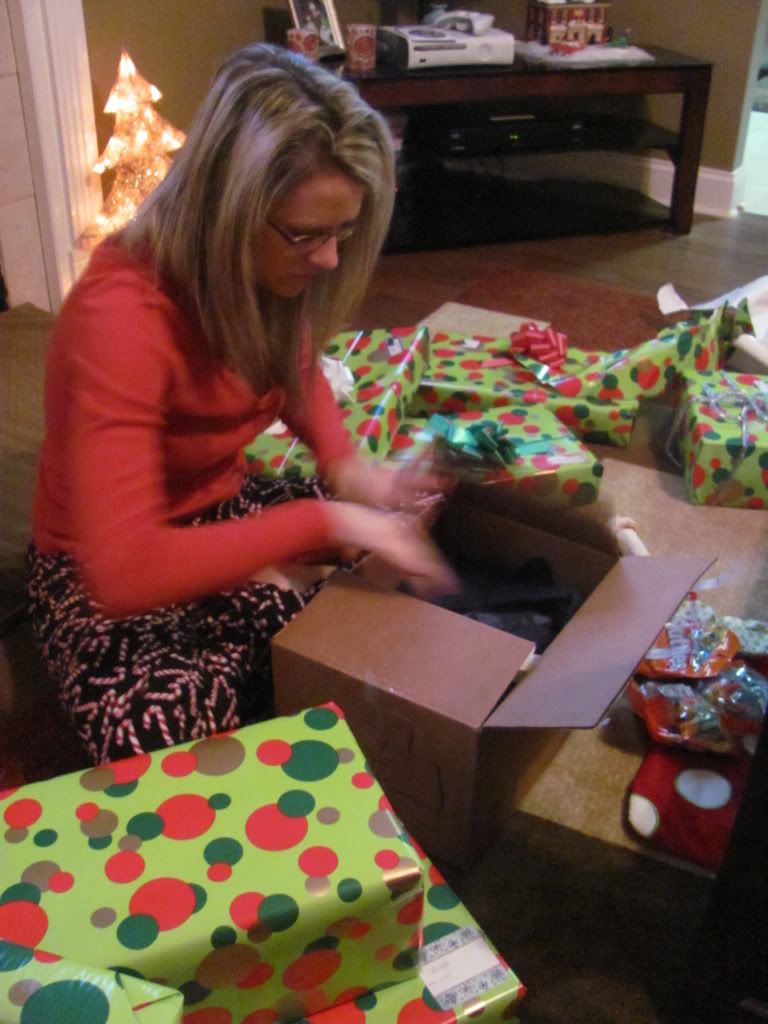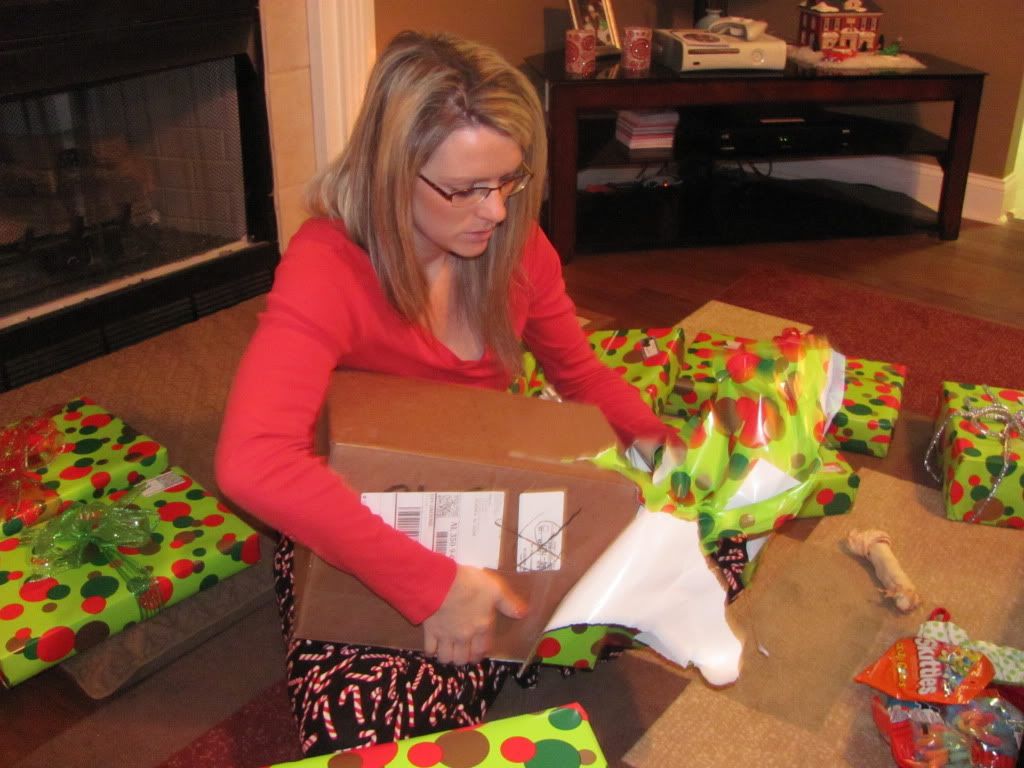 .



After we did our Christmas together we went to his parents house for breakfast and opened presents with them. Trevor got a new Wii from them so he will have that to keep him occupied when I start back school.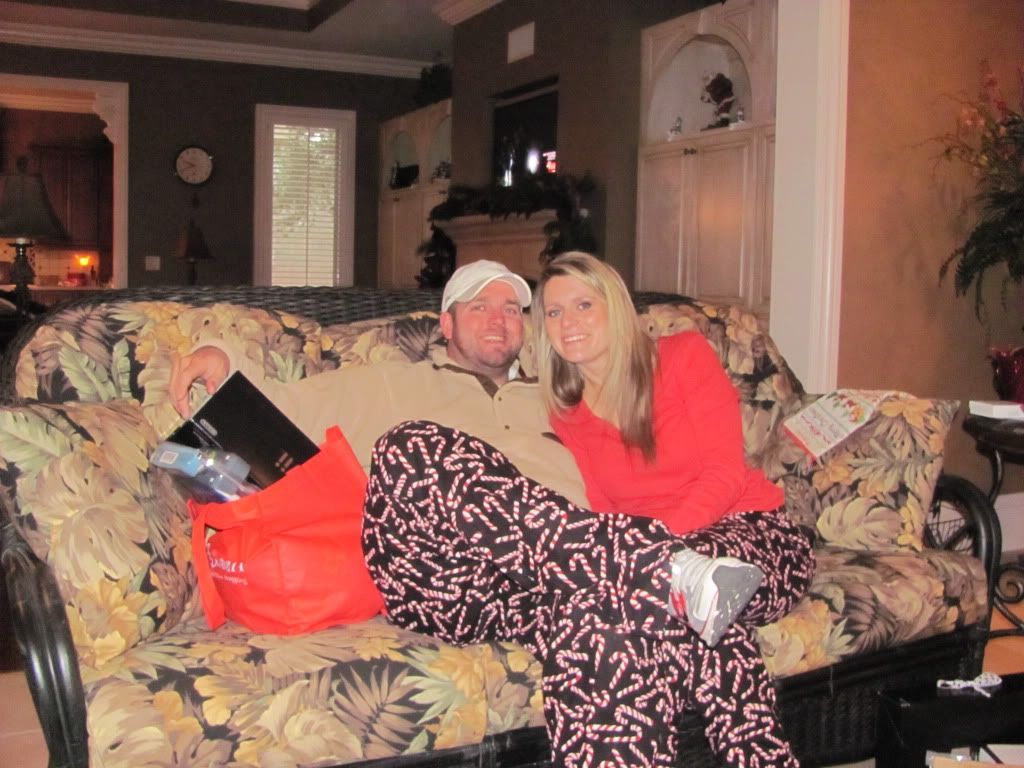 After we left their house we went home dropped off the presents from them and picked up the presents to take to my parents and went there for lunch. The kids, my sister, and brother-in-law were already there. Santa came to my parents to the kids as well. My parents really out did themselves this year, you will see in the pictures. After we opened presents and ate Madison read us a Christmas story. She is getting to be so good at reading.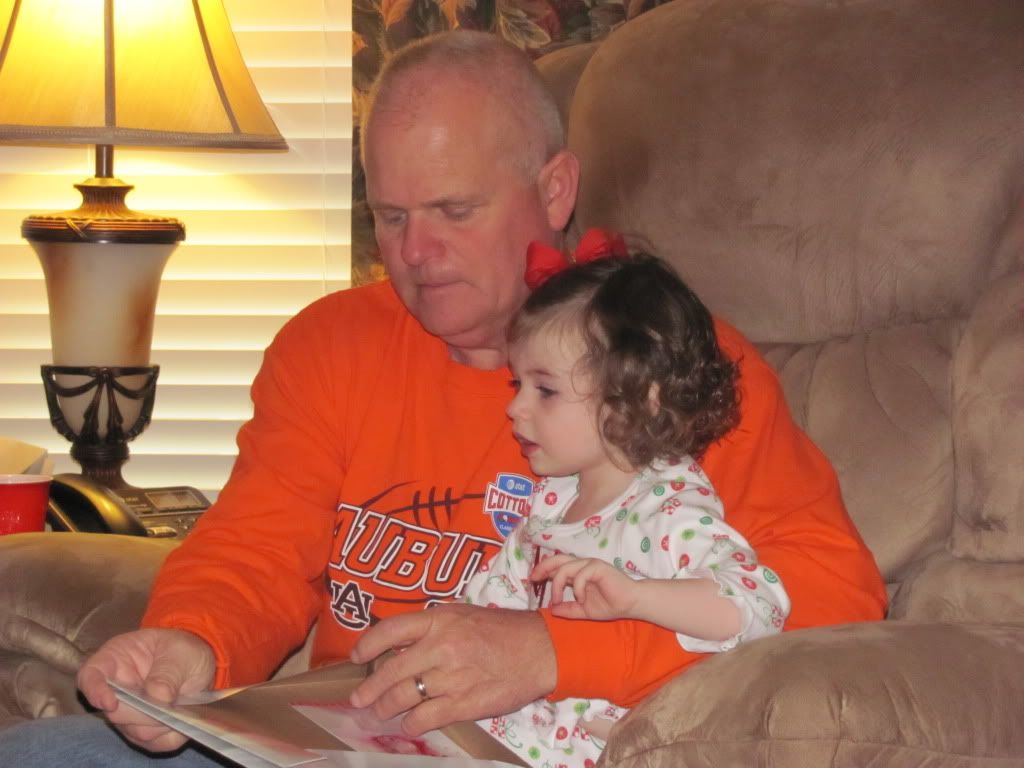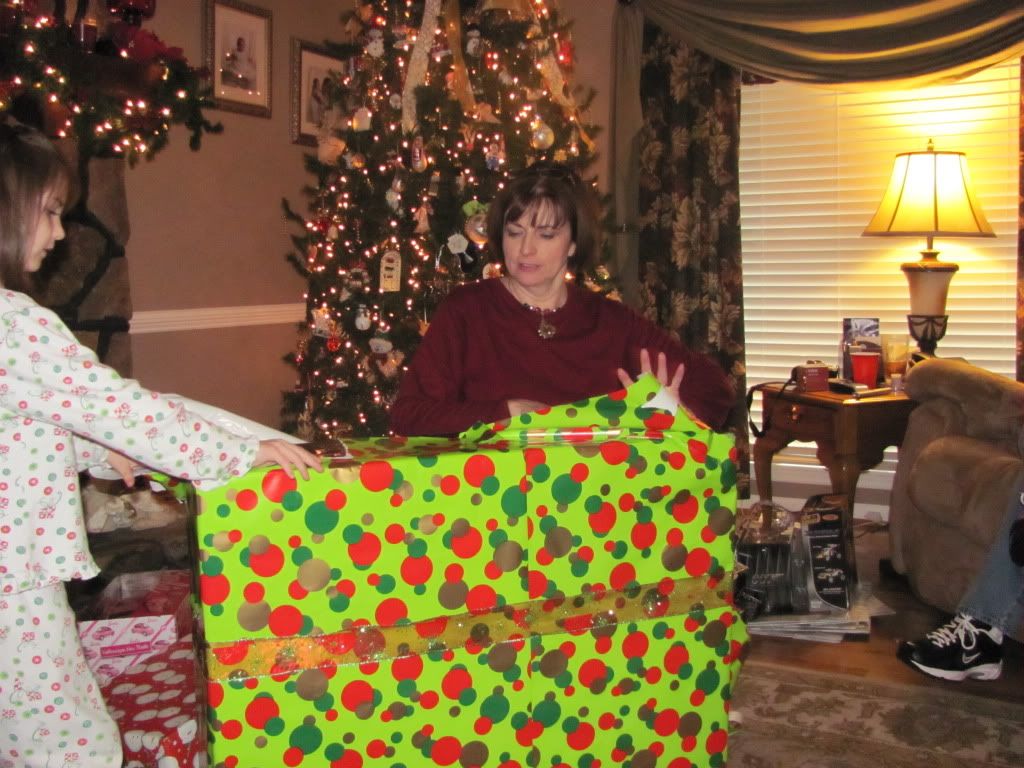 My mom opening the gift Trevor and I gave them. We got them a new TV for their bedroom


This is my sister and Brent opening up one of their presents which was this....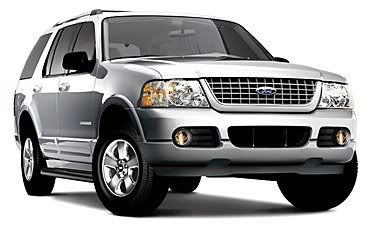 My parents Explorer because my parents got this....


New Buick Enclave!! And they also got this...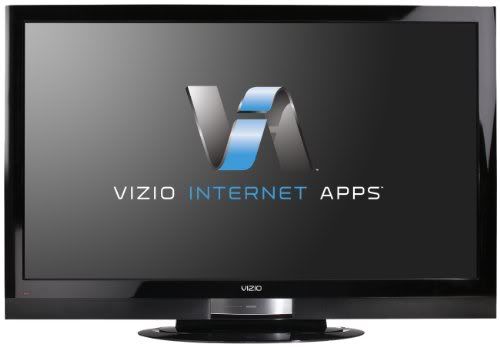 55 Inch TV for each other! I have never seen a box so big.

After all the family stuff we came home and Trevor hooked up his Wii and Devin came over to play it with him. Trevor also got a remote control car and I got a flip video so later I will have to put up a video of Stanford and the car, pretty funny.
It was so nice to spend so much time with our families and not worry about anything else like school or obligations anywhere else. I am so thankful for all of the wonderful people in my life.