Last weekend we were able to celebrate with Heather and Ben on their engagement. He proposed to her at dinner then when they came back to his house we were all waiting to surprise her. All of their family were there and a few friends. We had a good time celebrating with them. Here are a few pictures from the night.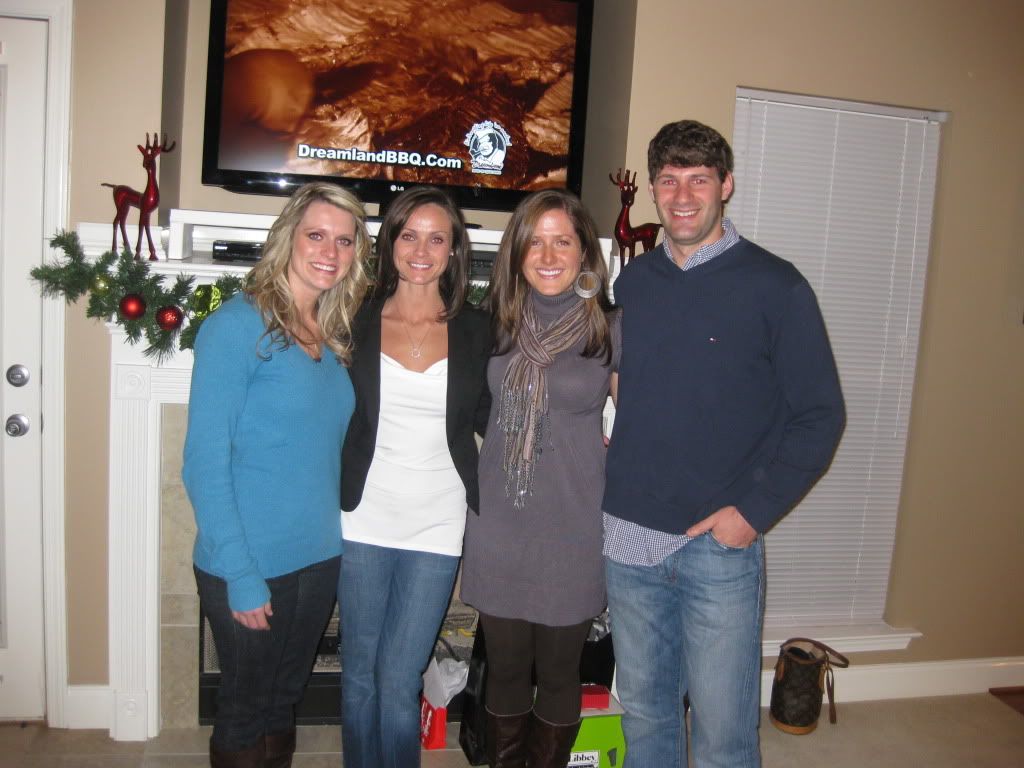 Me, Heather, Sam, and Owen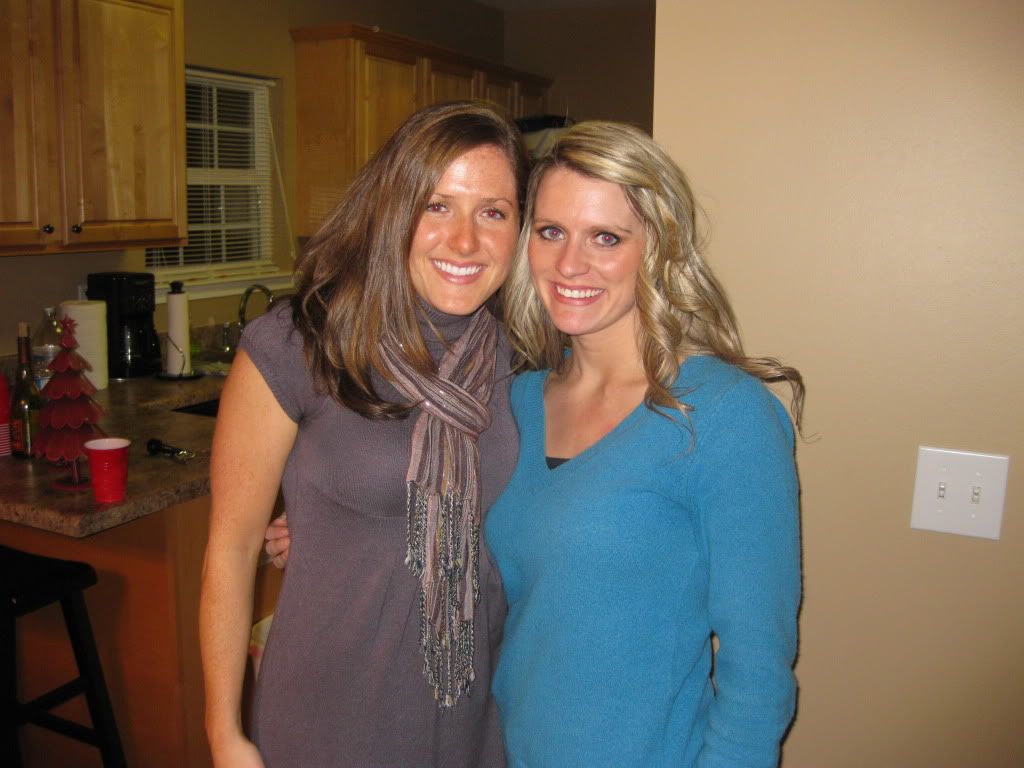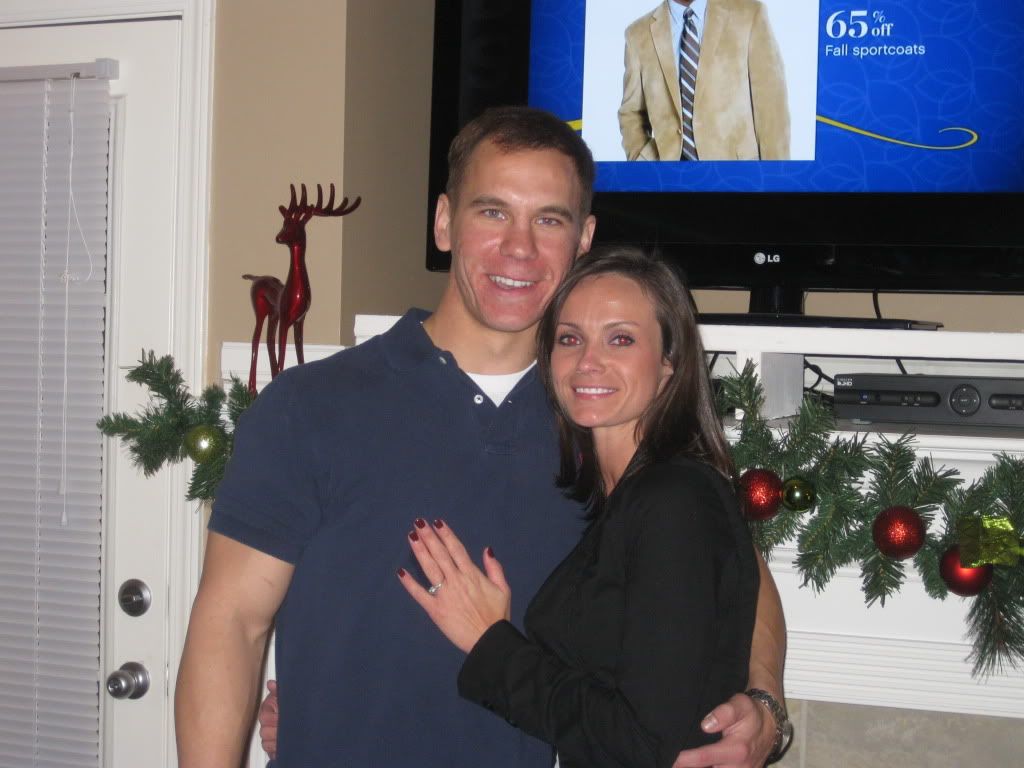 Congratulations to the happy couple!!!

The next morning Trevor and I ran in the Jingle Bell Run with Marcie's work. I have not worked out or done any cardio since the Race for the Cure in October, so I am a little out of shape. Trevor always stays back with me but this time I told him to just run without me. He ran the whole thing with his brother and finished in 27 minutes. I was very proud of him. I finished in 37 minutes which I wasn't really that happy with but those hills are a killer in this race. So I guess it was okay.
This Monday is my final for the semester. I am extremely nervous about it so please pray for me this weekend while I study and Monday for the test. Hope everyone has a wonderful rest of the week.