Today was Veteran's day so let me start out by saying thank you guys and girls for all that you do for our country. It is a selfless act to do what you do and I really do appreciate it. Please pray for a friend I used to work with that just left from over there to come home. Please pray that he has safe travels back to Birmingham.
My doctor was off today so I ended up taking the day off to study. So that is what I did all day. Tonight I got together with a few girls and marked something else off my 101 list. We went to eat at Margareta Grill and then headed to Sips and Strokes. I was super excited because I have always wanted to go but there was never really a time where I could and actually paint something that I would hang in my house. I have always wanted to paint one of their angels so I finally got the opportunity. I am sure everyone was real mad at me by the time we got done because like I said the angel was my idea and mixing skin tone colors sucks. It took probably an hour alone just painting her face neck and arm. By the end everyone was like, "I am so sick of skin". We had a really good time though and FYI pretty sure Carina is a silent artist. Her background looked amazing.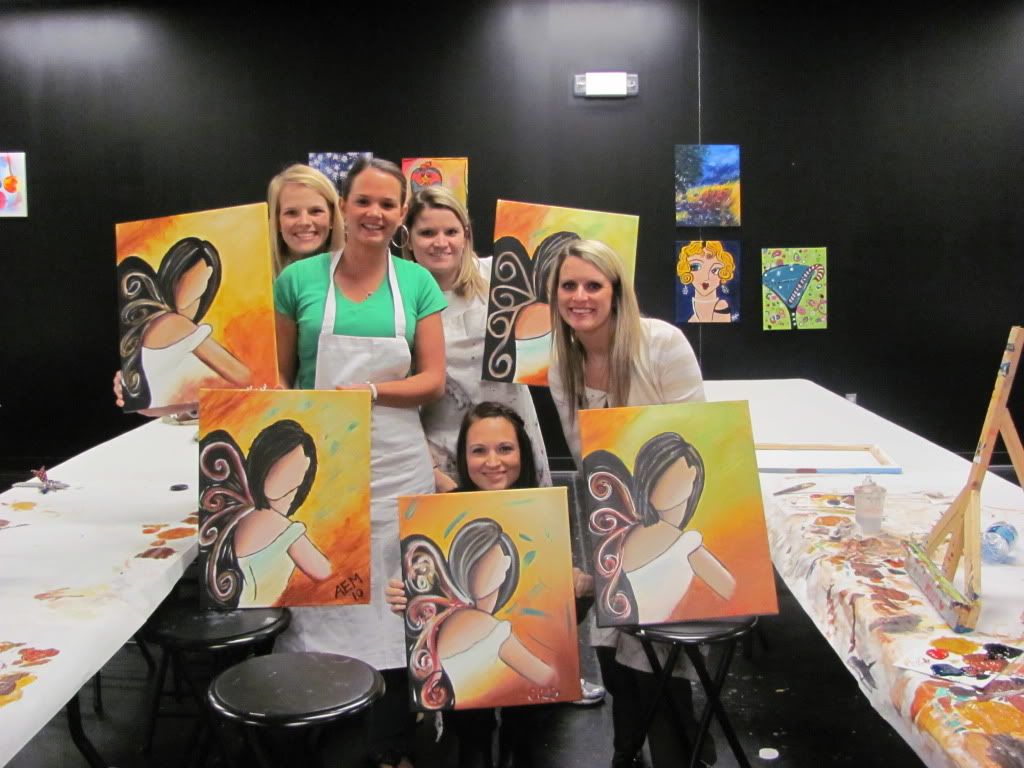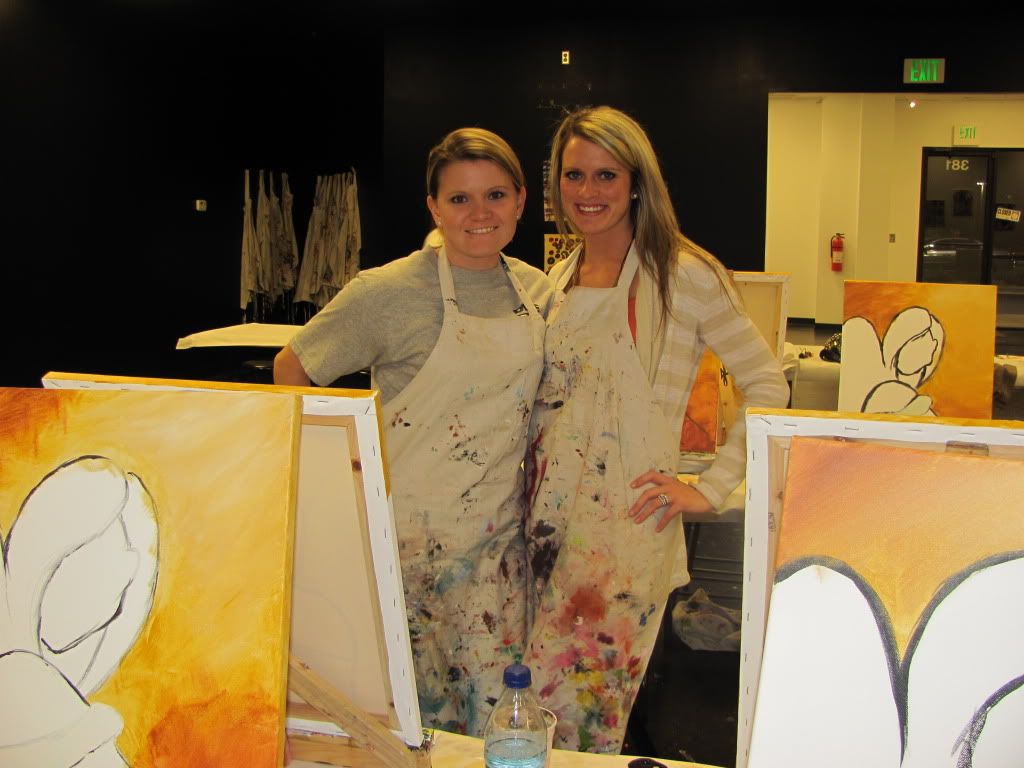 Marcie took a lot more pictures than I did, so after she puts them up I will add them.