This weekend I marked a couple of things off my list. Yesterday morning we left at 6:45 in the morning and headed to Auburn for the game. #50 on my list was to go to another college football game. We rode with Trevor's parents down there and Chad and Alissa met us later in the day. We went to Trevor's little brother's house and dropped everything off there then headed to the tailgate. That was # 44 on my list. He has lived in this house for a while now and I still had not seen it. It is super nice. His birthday was last week so we gave him his gifts before the game. This was one of them for Abby his dog.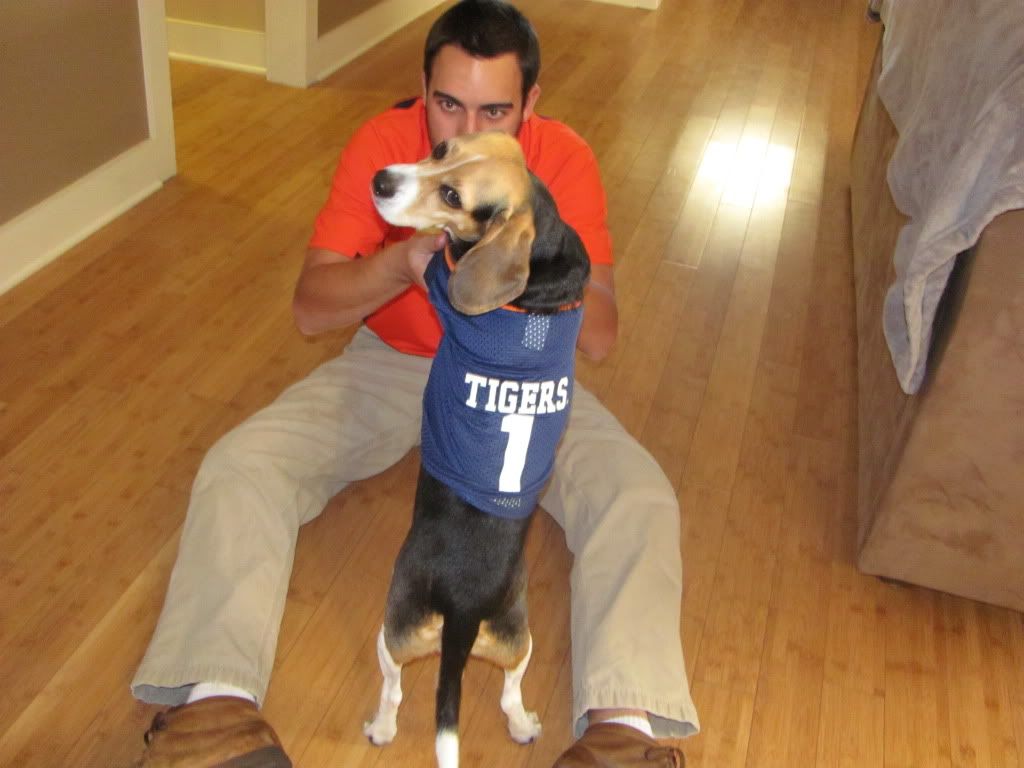 Justin along with his friends staked us out a place on Friday. We hung out at the tailgate, grilled hamburgers, and played corn holes before the game started.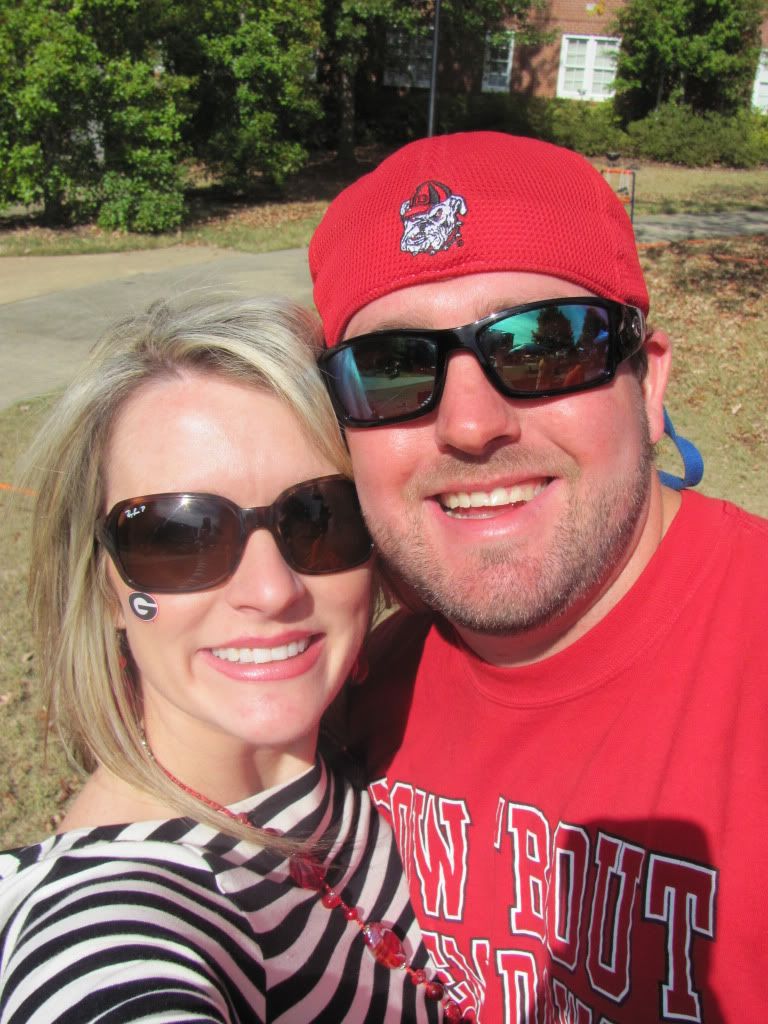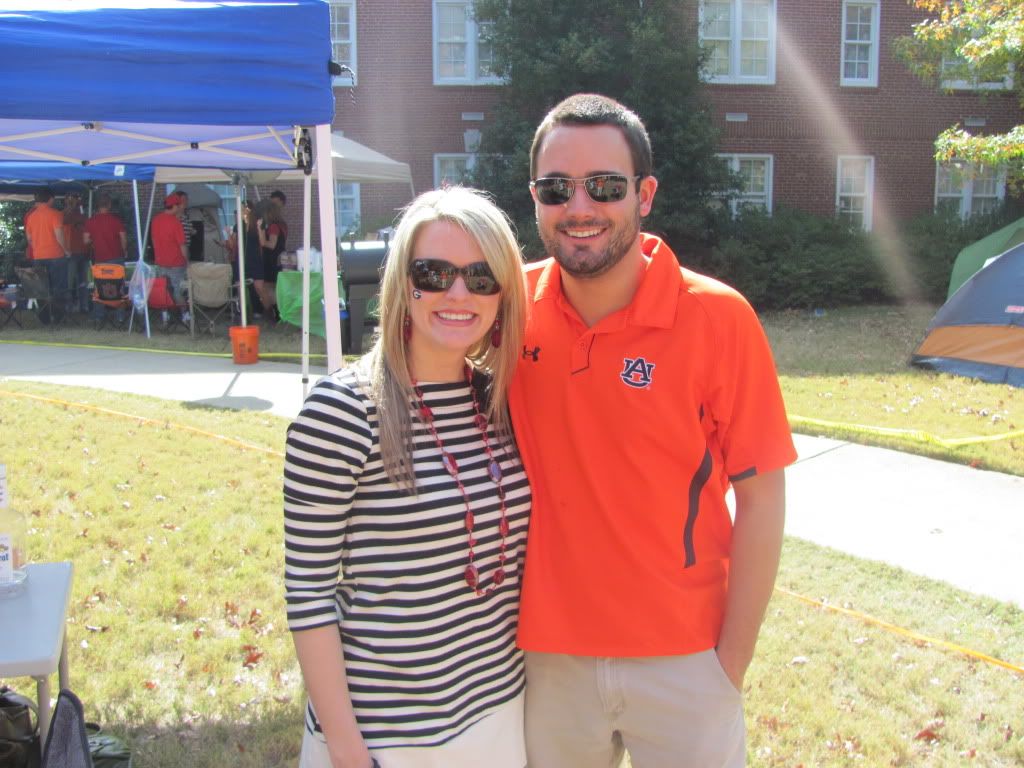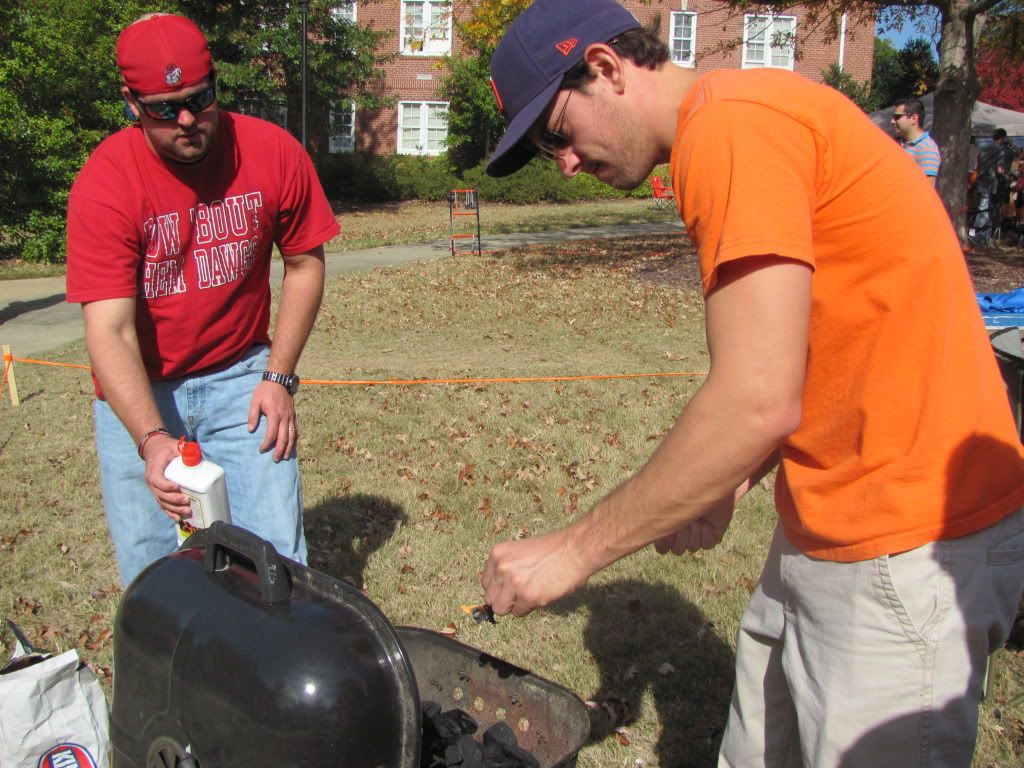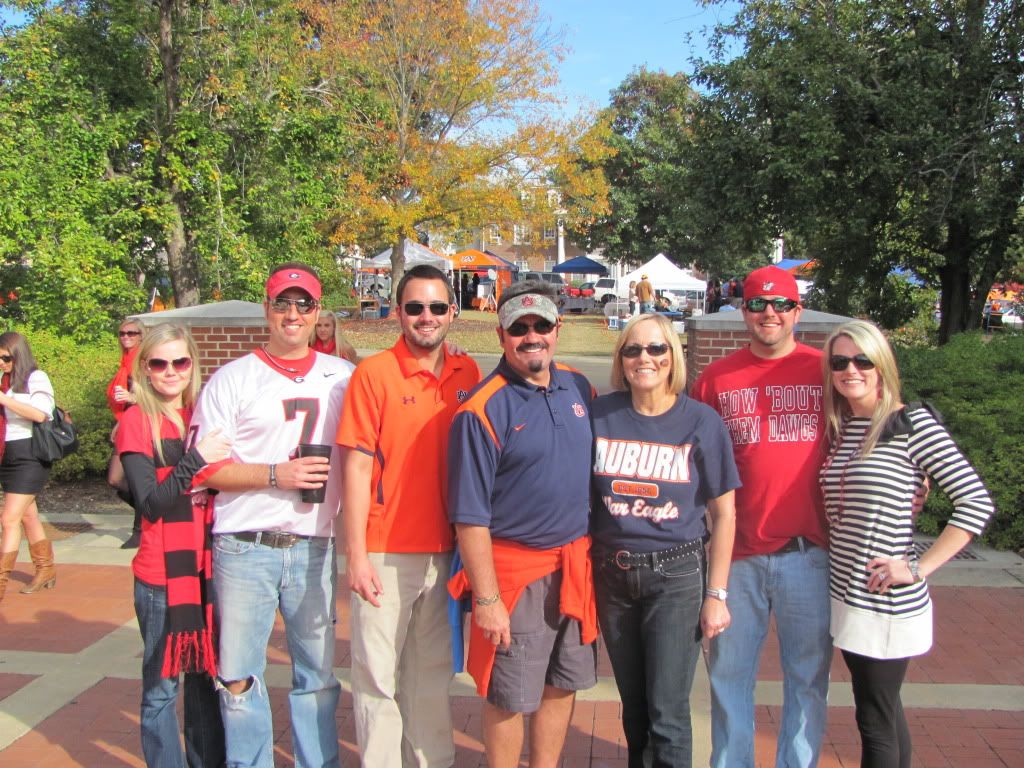 I was so proud of Georgia for doing so well. They haven't had that great of a year and to come out and play like they did was great for their fans. During the first quarter the sun was right in our faces but it was all worth it when we got to see such a beautiful sunset.
This picture turned out pretty good for it to be taken with Trevor's cell phone!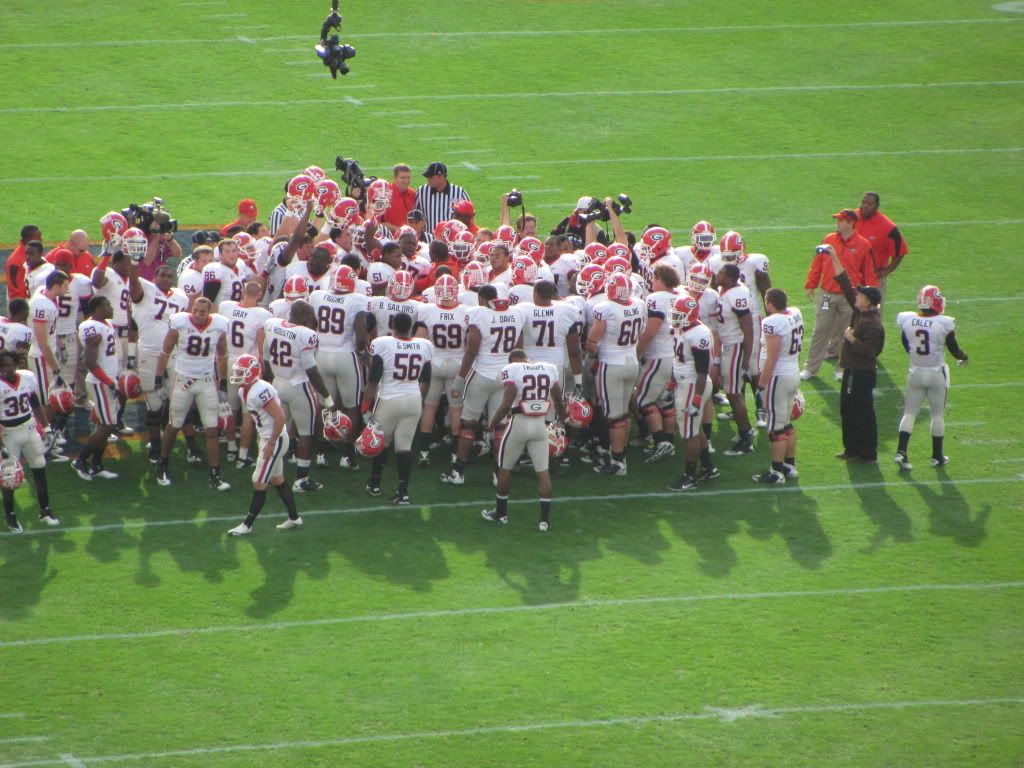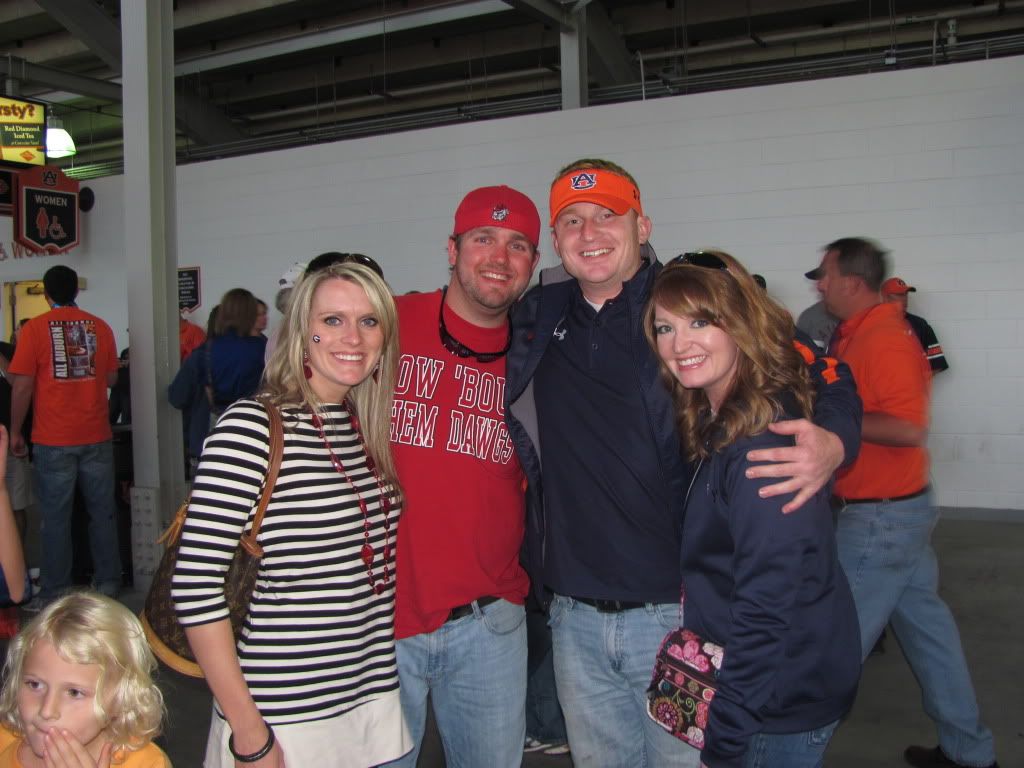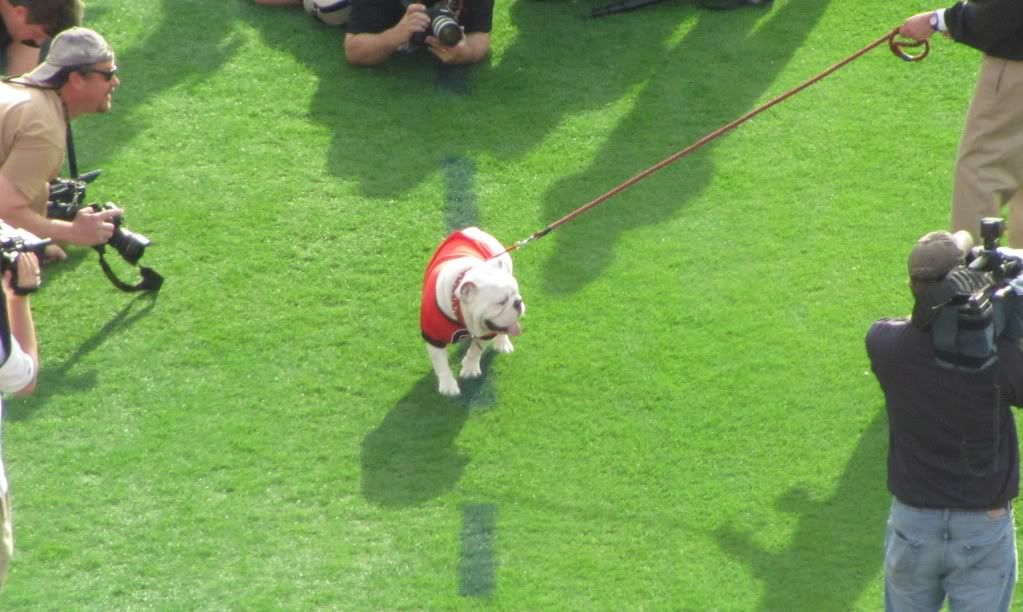 After the game we ate salad and yummy lasagna at Justin's house. He was nice to sleep on the couch while we all slept in his rooms. We had such a great day. We just got home, so now it is back to studying. Hope everyone has a great week.