The weekend started out on Friday with Trevor starting our porch and me studying. Then Saturday I studied pretty much all day while all the guys were working outside. From about 9:30 until about 2:30 I was on the couch reading about gastrointestinal disorders. Sounds fun right?? Then that night Trevor and I went with Devin and Mary to their friends Matt and Missy's house for a little pool party in Leeds. They were so awesome and have a beautiful home that they opened to us.We had a great time it was nice to get out of the house for a little while.
On Sunday I studied about the same in the morning then we went to Paul's house and grilled out for the 4th. After it got dark we shot fireworks at their house.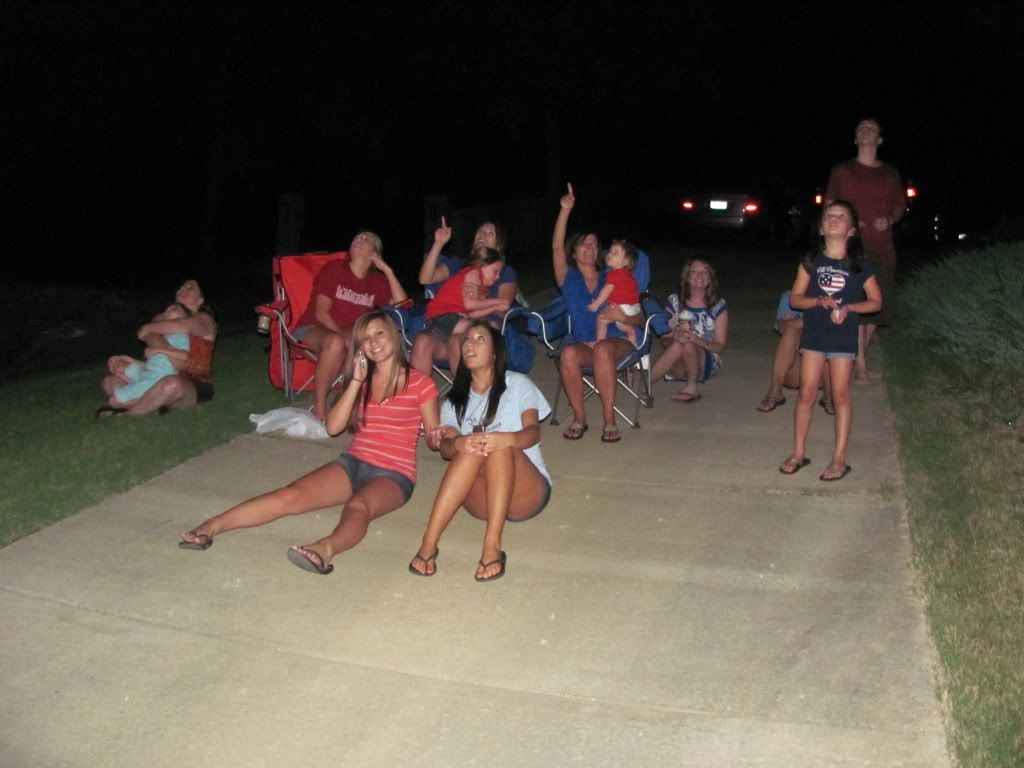 Check out the audience. They were loving it. They live on a big hill and you can pretty much see all around you so we watched everyone else shoot fireworks too.
Today for lunch we went to my parents house to grill and hang out.
Now I am back on the couch breaking out my books to study again.
I hope everyone had a great 4th of July weekend!