# 10
I had Madison and Maci, my nieces spend the night with Trevor and I on Friday night. We had fun but it is hard having children four years apart because they are going in two totally different directions all the time. Maci is about to turn 2 in April and Madison is 6. We went to Chuck E Cheese on Friday night both of the girls enjoyed that but I could never take them by myself. Maci just wanted to run around and slide so I played with her and Madison wanted to play all the games so Trevor was with her. We ate Pizza and hung out there for about two hours.
This was Madison and Maci waiting for Trevor to get out of the shower so we could leave and knocking on the door saying are you almost ready yet!!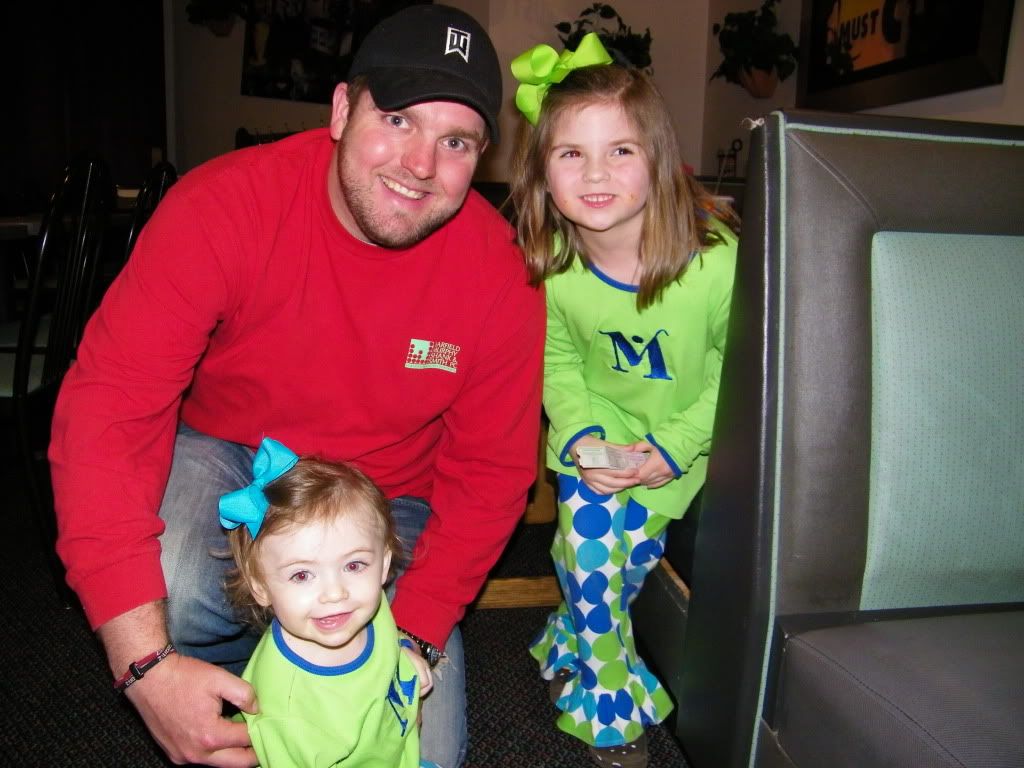 After we got home we got the girls ready for bed and we got in the bed to watch cartoons while Trevor went to sleep on the couch. He didn't sleep so well but we slept great. After Maci got tired I put her in the pack 'n play and we all went to sleep. The next morning we went to the petting zoo at Oak Mountain. The girls had fun with this. Madison was a little scared of the animals but Maci was running towards them and petting them.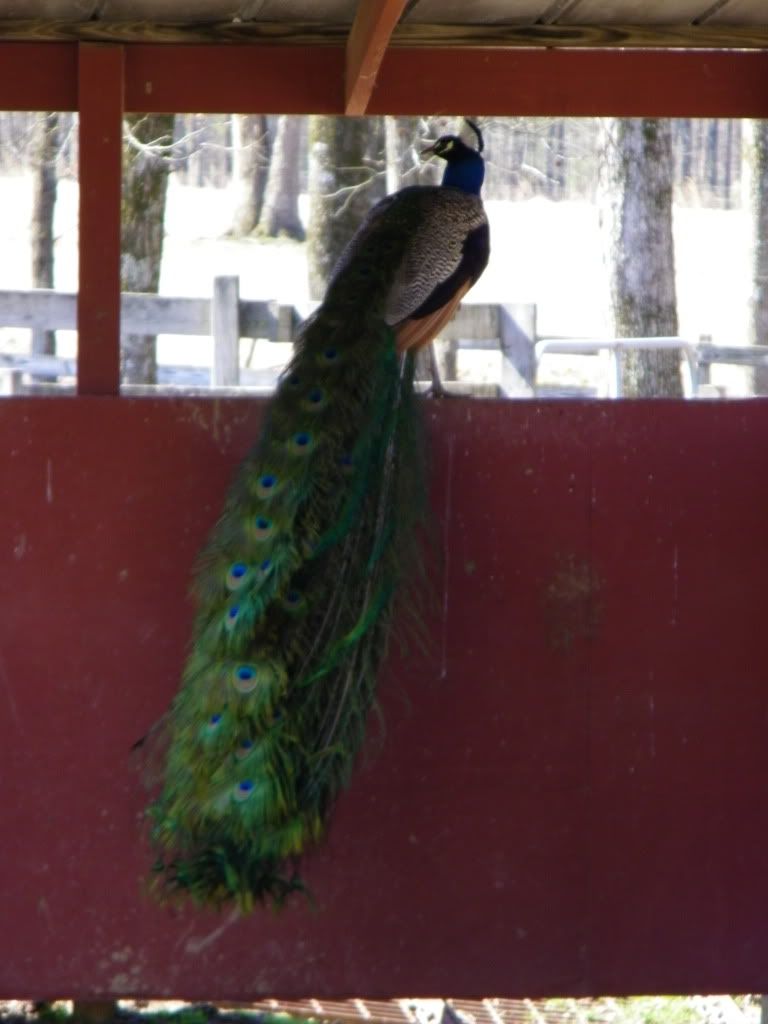 After we left there we went to Chick-fil-A and took it to Joe Tucker Park to eat. After we ate I let them play at the park for a little while before I took them home. The girls had such a good time.
#30
Me, Trevor, his parents, and his little brother Justin hosted a Tool and Gadget shower for Chad (Trevor's brother) and his fiance Alissa . Trevor's mom put me in charge of the cake and decorations. I used all of my moms stuff and I thought it turned out pretty good. They got some nice gifts. Here are a few pictures of my decorations.
I thought this was a really cute idea. I don't know if you can tell but the centerpiece has a beta fish swimming in it! It is at the top and blue! My mom is so creative.
#13
On Saturday it was such a nice day. We went to hike at Oak Mountain with Justin and Marcie. We hiked about 8 miles I am guessing, with both of the dogs. Stanford was so tired after we got done. I was pretty proud of myself. I do have to admit that when we went up one of the last hills I held Stanford's leash and he pulled me a little. It was funny because as he was pulling me he kept looking back like seriously come on I am tired of pulling you. We came up on a pretty waterfall.
I was surprised how nice it was to just be Oak Mountain.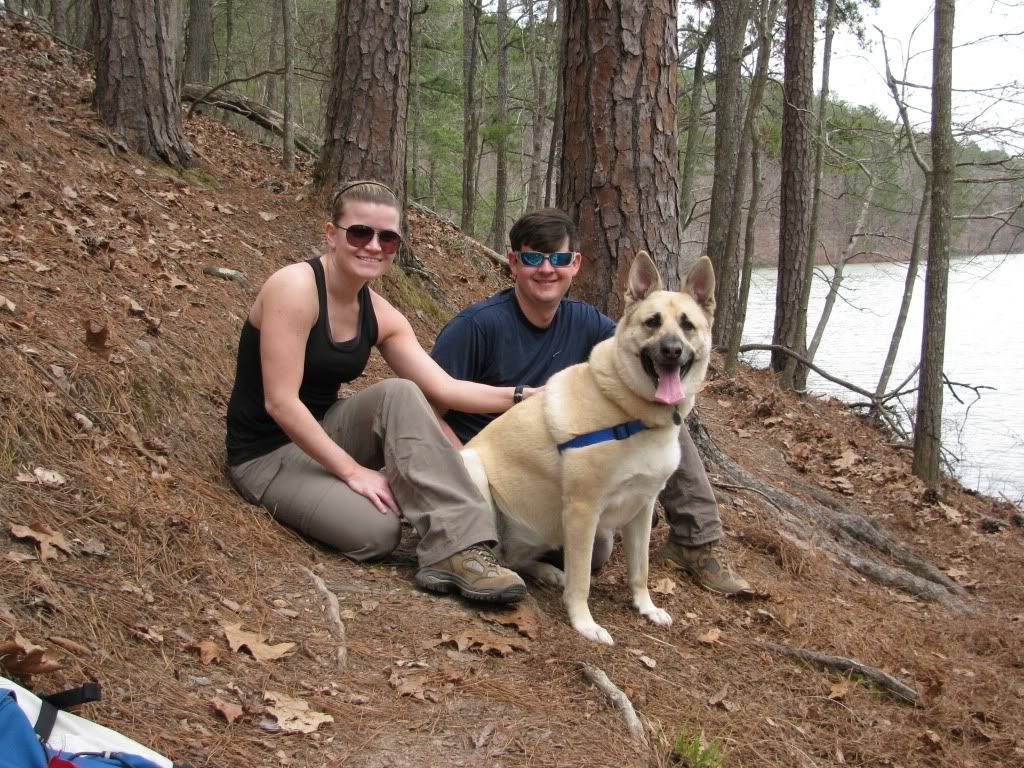 After we got finished with our hike we all went home took showers and went to Sumo. It was delicious because we were so hungry. After dinner we met Allison, Chase, and Rob to bowl for an hour. I was pretty tired after that. So we were kind of lazy for the rest of the night and on Sunday.