On my 101 list was to go out of the country again whether it be Sandals or not and it was. We had such a wonderful time. It was a much needed vacation after graduation and for Trevor and I. We were unable to spend much time together this past year so it was nice to have just us for 5 nights!! We left on Wednesday at 6 a.m. We flew to Miami were Trevor found this fun little thing to play with while we waited on our next flight.
I didn't have time to go to the book store before we left to get a good book so while we were in Miami I went to some stores. My goal was to get Water for Elephants, but of course out of the 2500 book stores they had they were all sold out. I ended up getting The Matters of the heart. It has been pretty good so far. I haven't had a chance to finish it yet. We got to Antigua at around 2 that afternoon. When we got to the hotel were we were greeted with Campaign and a few snacks before they showed us to our room.
I was pretty impressed with how nice it was. It was a lot bigger than the last Sandals we stayed at. It was almost a little bit overwhelming. After we unpacked our bags, which I am a little bit OCD about when we go on vacation, we walked around a little before making our way to the pool.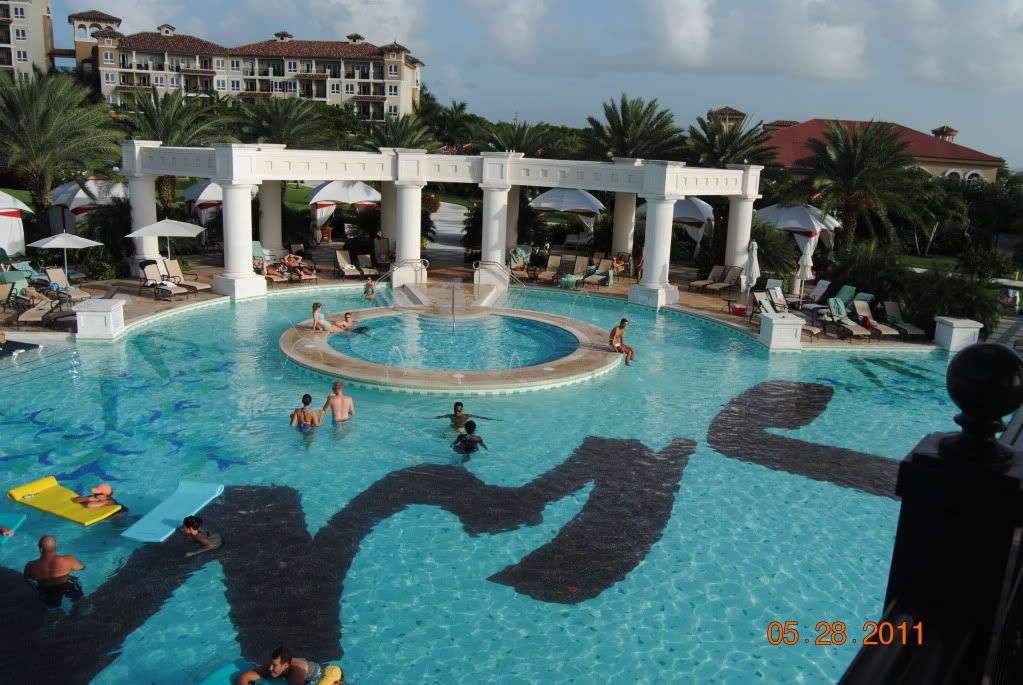 As soon as we got in the pool we met a couple on there honeymoon from Nashville who actually went to Auburn. They were super nice and we hung out with them some the rest of the time we were there. After leaving the pool we walked on the beach some.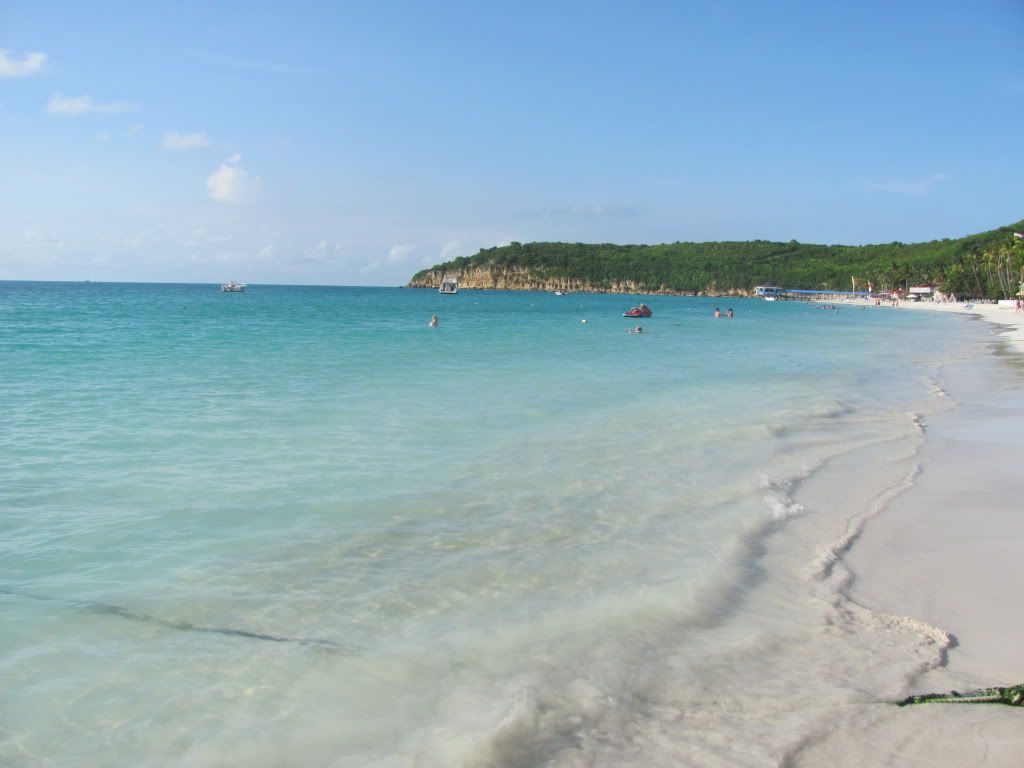 It was probably the softest sand I have ever walked on before. It was almost like mud. AMAZING!!! That night we went to Mario's for dinner.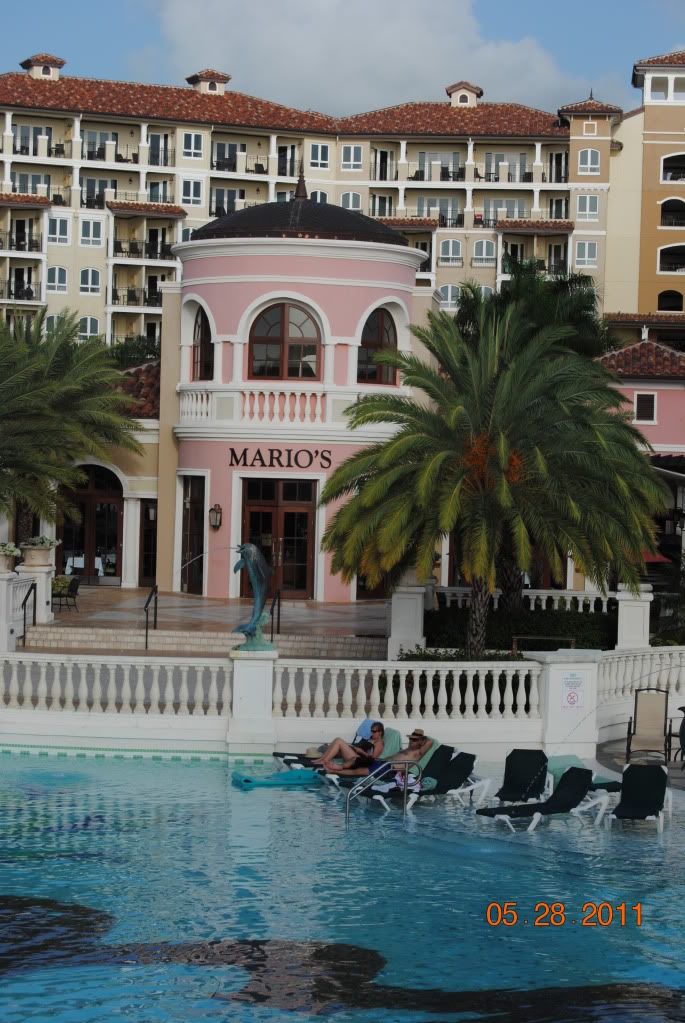 It was Italian and delicious. The rest of the trip we stayed by the pool and beach the whole time with only a few exceptions. We went shopping one day at St. Johns Bay.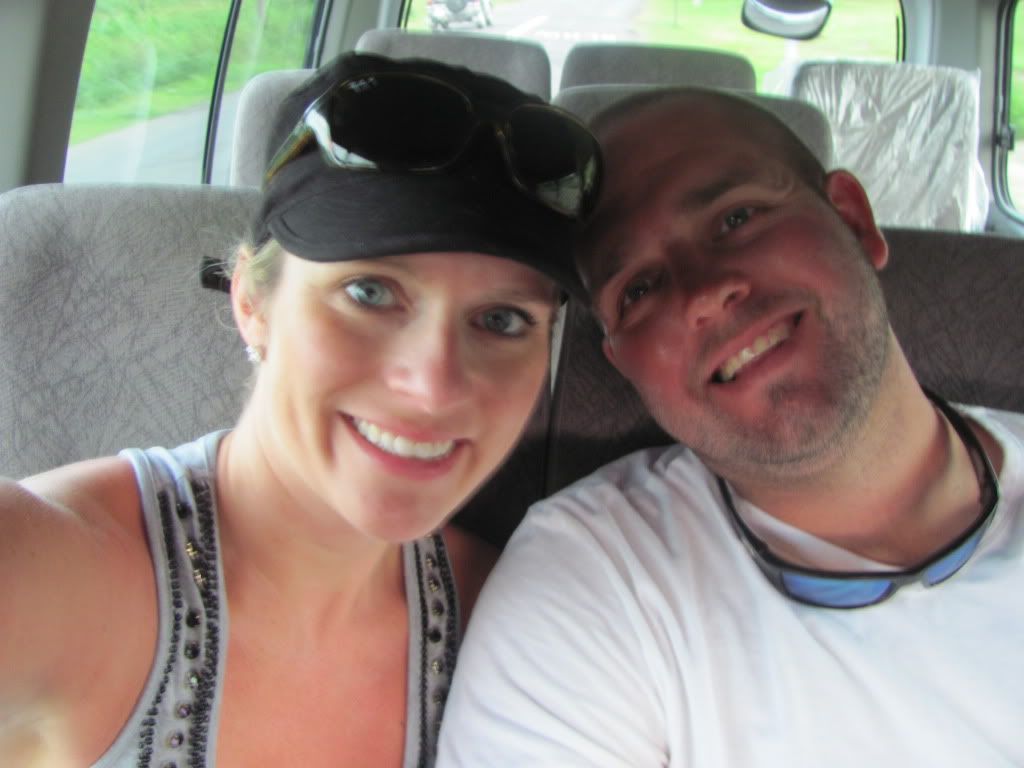 Didn't really buy much just wanted to get out and about. The only other time we left the resort was to go do the zip line adventure. The zip line was more fun than I thought it would be. I thought it would be like one line that we went across but it was more like 12, I think. After the regular zip lines we went on a extreme course of different obstacles to do while we were in between trees.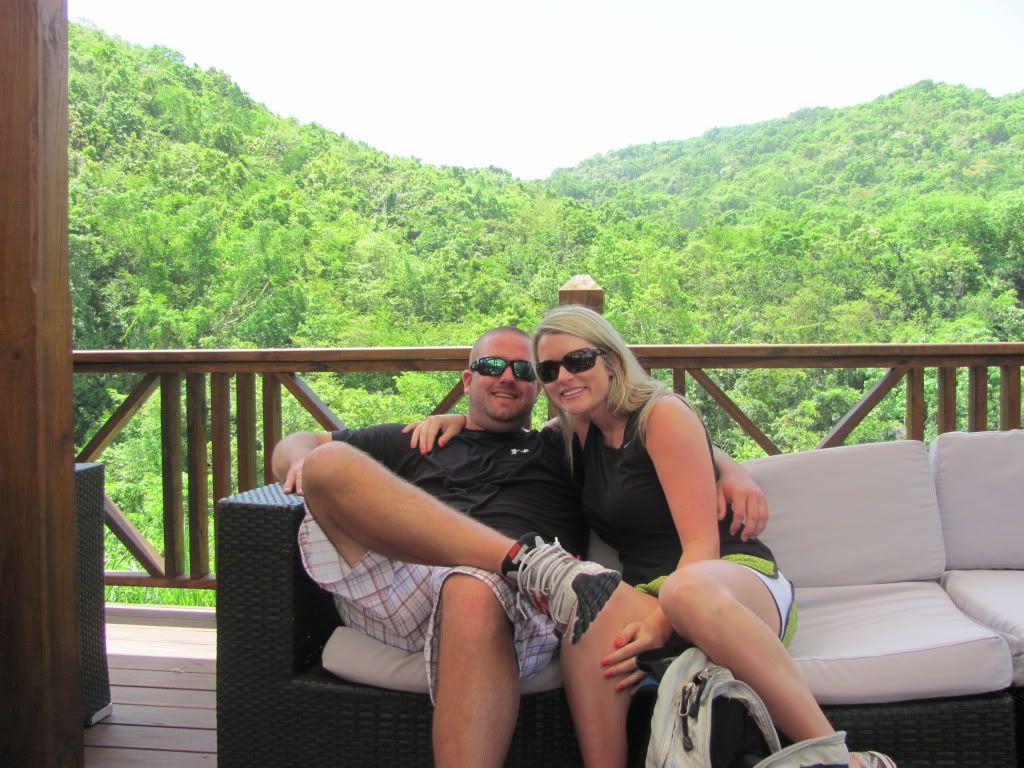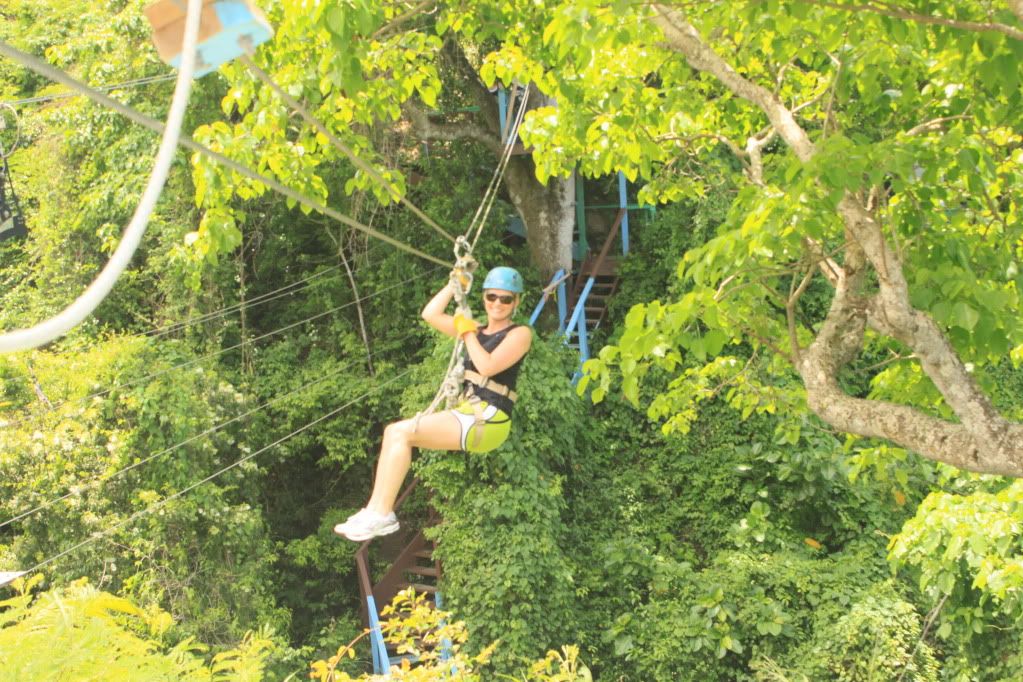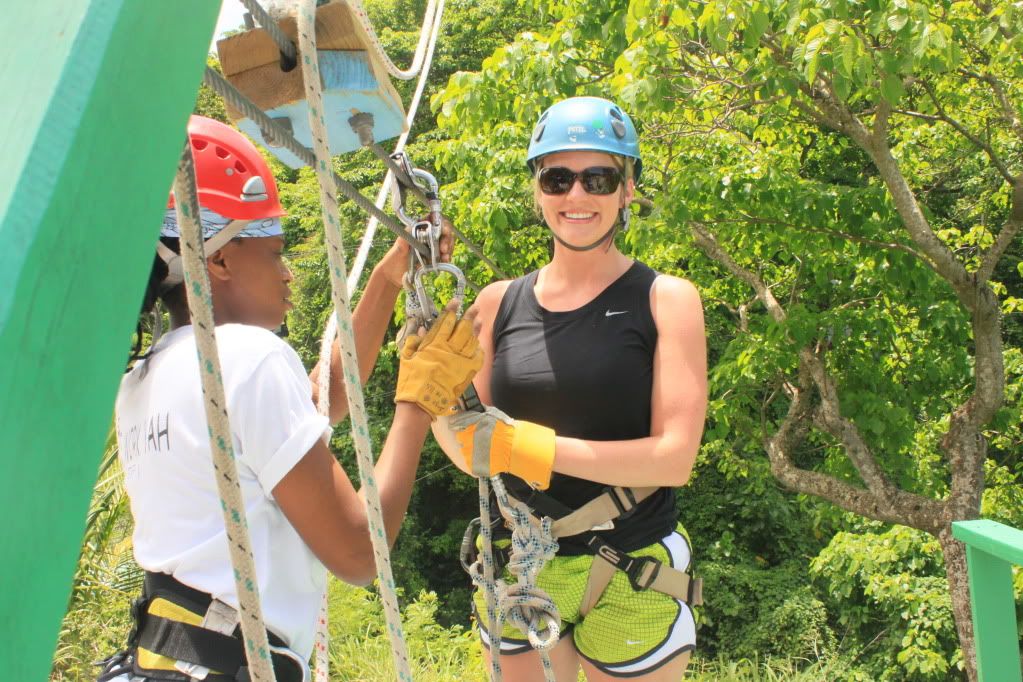 I can't really describe it but it was a lot of fun and some what challenging.
One night we went to the gift shop at the resort and Trevor got him a little surprise.
While at the resort we played pool volleyball most days and went out in the ocean some in these...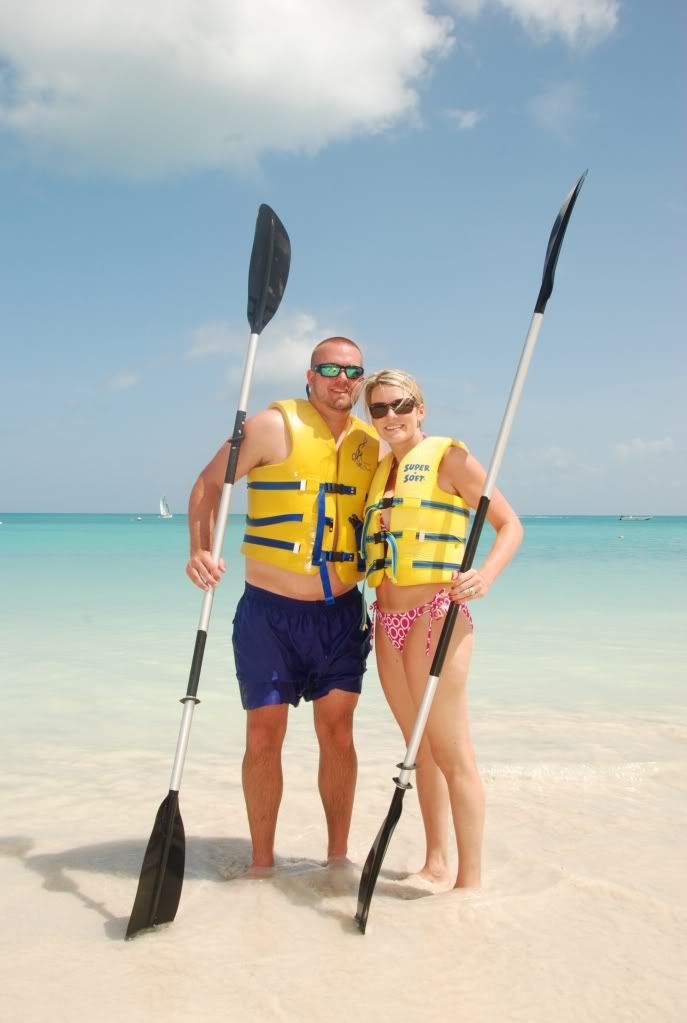 We also took these things out that look like extreme bikes on water. They were fun but a work out.
On the way back we had a long day of flying. With us coming home on a holiday there were fewer flights to choose from so we had to make two different connections on the way back.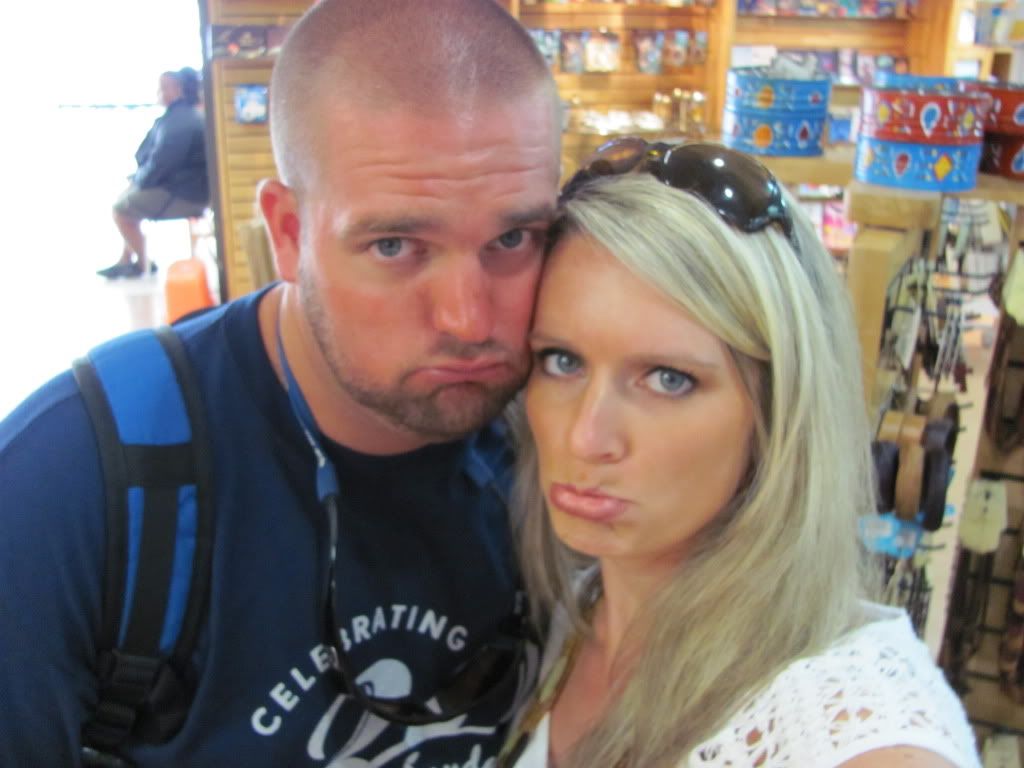 We have been home for a week now so I figured it was about time to make a post. As my body is getting back to work mode we only have a two day work week this week then we are headed to the beach to meet my family. My parents, sister, brother-in-law, and nieces left this past Sunday to head down there. Trevor and I are leaving Wednesday and then coming back Sunday. I am ready to get there.
Hope everyone has a wonderful week!!!