The first weekend in April we went to Trevor's cousins wedding in Atlanta at the Four Seasons. It was very nice. Most of the family was there from Michigan so it was good to see everyone. Our room was on the 18th floor and was on the corner so we had two windows that looked over the city. Great View! The wedding was beautiful. The ceremony was outside on the terrace looking over the city and the reception was in the was in the ballroom. The food was delicious. We had steak, spinach stuffed chicken, potatoes and asparagus. Congrats to the happy couple Casey and Michele Lobdell.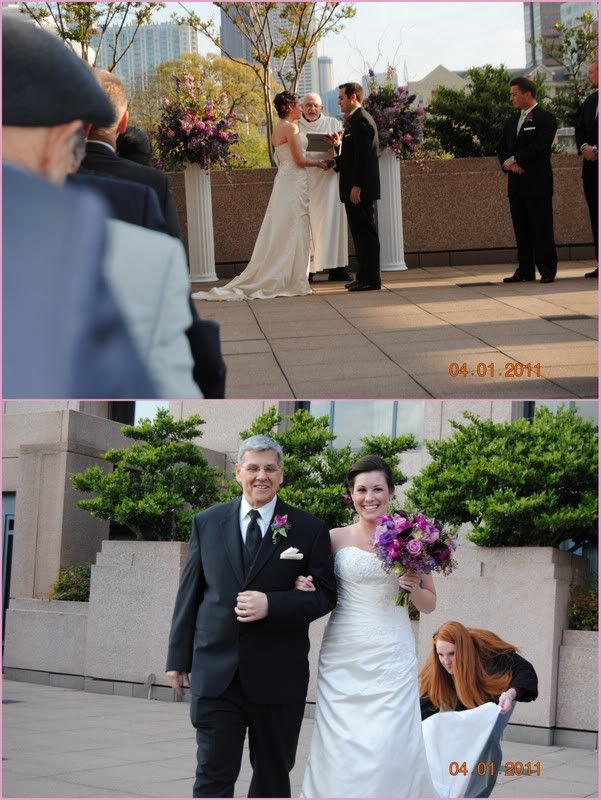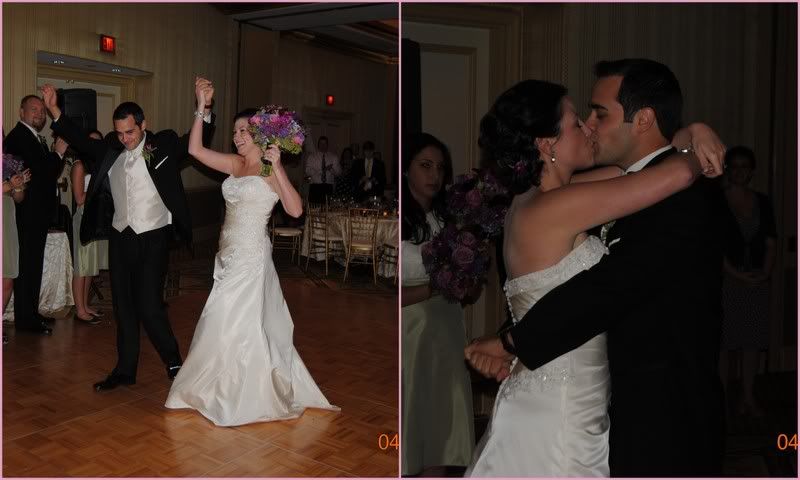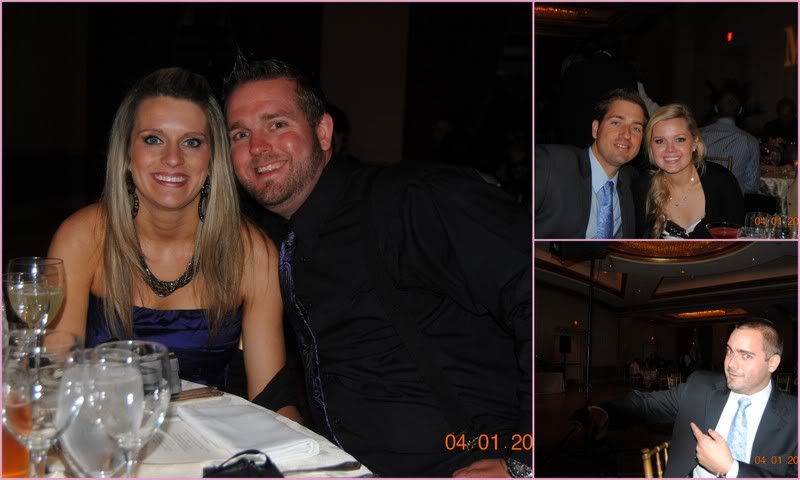 I had three test that next week so every spare minute I had other than wedding time I was studying.

The next weekend, the 16th, we had Aaron and Jordan's wedding at Anderson Gail Farms. We were actually late to the wedding. We put it in the GPS, due to never going there before, that morning to make sure what time we needed to leave. I am a planner. School, I think makes me prepare early for things. But it would have been nice if we had the time of the wedding right. I thought the wedding was at 6:30 when I looked at the invitation a few days prior but I was wrong it started at 6:00. We pulled up there at like 6:15 thinking we were early but no. Luckily we were not the only ones and we didn't miss anything. The place was nice. It was good to see friends for a little bit. Unfortunately this was the weekend I was studying so hard for the test that was worth close to half of my grade so we didn't stay but for maybe an hour. The rest of that weekend was all studying. LONG HOURS!!
That Monday was my test and our two year wedding anniversary. We didn't make any plans for it, since I had that test. It was a wonderful day. I did really well on my test!! So after I got home I changed and we went to the Melting Pot. YUM! It is always so good. We will celebrate it a little better after I get done with school in Antigua.
The last wedding of the month was Heather and Ben's wedding. Heather is a good friend of mine from high school. It was in her Aunt and Uncle's barn. Everything turned out perfect. It was such a cute idea and her husband spent many hours cleaning and putting lights up in the area. All of the little decorating ideas were so cute. They even gave out homeade jam with a picture of the barn on the top of the jar as favors!!
I am trying to study the best that I can these last fews days of school. I have my big final tomorrow night and then a make-up final that we were supposed to have last week for my other class. Pray that this week goes well.